Microsoft Surface Pro 4 Rumoured Specs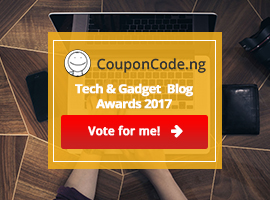 Microsoft is definitely cooking up something for it fans and this time it's the Microsoft Surface Pro 4. With Microsoft's recent announcement of a Windows 10 Devices event on October 6 and maybe Apple's announcement of the Apple iPad Pro , Microsoft has confirmed that its next-generation Surface Pro will make an appearance soon. What i don't know, however, is what kind of improvements Microsoft has in mind for its laptop-killing flagship hybrid. But the rumor has some pretty convincing reports or should I say specs, so let's take a look at what to expect from the Microsoft Surface Pro 4.
Where To Buy Microsoft Surface Tablets
Konga.com|From N250,000|Buy Now
Jumia.com|From N250,000|Buy Now
Design
Microsoft has already said the its next generation tablet will support the existing Surface Pro 3 Type Cover and accessories such as the Surface Pro 3 docking station. This would let businesses upgrade to new hardware without repurchasing the $130 detachable keyboards, but it also means that the general dimensions of the system shouldn't change too much. That means you'll likely get something close to 11.5 x 7.8 x 0.36-inches with a kickstand, bright HD+ display, stylus, and magnetic port for connecting Microsoft's detachable Type Cover keyboard.
Display
When we thought that the new Apple iPad Pro will steal our attention with a 12.9 inch screen, rumour has it that Microsoft was planning to roll out an even larger version of the Surface Pro, which means we could see either see the display size jump to 13 or 14 inches, or see a separate, plus-sized variation of the Surface Pro 4.
Rumored Specs
The major improvement in power should come in the form of Intel's new sixth generation Skylake CPUs. Intel's new chips allow for increased battery life, significantly better graphics performance and smoother 4K video playback. Options for RAM and storage will likely stay the same, with choices for either 4GB of 8GB of memory, and SSDs from 64GB all the way up to 512GB.