Innjoo Mobile schedules InnjooHalo and Innjoo Fire Plus event for September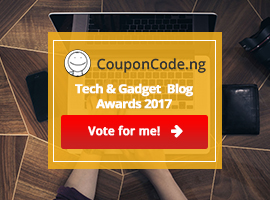 Innjoo Mobile has started sending out press invites for its next big event tagged 'Power in Nigeria'. This will hold on September 2 at University Of Lagos Auditorium in South Westerner Nigeria.
Update–Check out Innjoo Fire plus Specs & Price
Update–Check out Innjoo Halo Specs & Price
At the Launch Event, Innjoo will be announcing two devices namely Innjoo Fire Plus –which could be a refresh of the Fire or the Fire released earlier and the InnjooHalo.These two devices according to our source will come with Large Display and a massive Battery which allows at least two days of extreme Usage.
Nigeria is one of the most populated countries in Africa but only about 40% of the population connected to the energy grid. People are making the switch from feature phones to smartphones while they now have to charge their phones once or twice a day, instead of once a week. This explains why Innjoo has resolved to improve the situation with the InnjooHalo and Innjoo fire plus with their Large Battery capacity.
Confirmed to be in attendance on Launch Day is Famous Singer Adekunle Gold while Top University Dance Group will also be showing their dancing prowess during the After –party event.
Attendees will stand the chance to win in a lucky draw prizes ranging from Smart Scooters to Smartphones and Power banks. The launch event will start registration at 3:00PM September 2ND and first 200 attendees will be going home with the Limited Edition Innjoo Power T-Shirt.