New Blackberry 10:Features And prices In Nigeria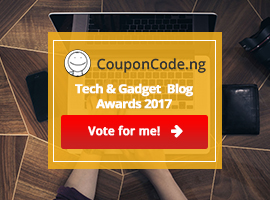 Blackberrry maker RIM has finally announced the release of blackberry  Q10 and Z10 making the duo the first of its kind to run the BB10 operating system.
Unfortunately, Unlike every other BlackBerry devices before it, the Z10 lacks a physical keyboard. Instead, BlackBerry chose to go touch screen-only, just like all the other phones that consumers have been choosing over regular BlackBerry for the last few years.
The Z10 is slightly taller and thicker than the iPhone 5, with a 4.2-inch display and a removable rubbery back cover that lets you swap out the battery. It won't be available in the U.S. until mid-March and will cost $150-$200, depending on the carrier..
While the phone is already started selling in t US,canada,and the UK,it wont be available in Nigeria and other African countries until later part of the year,but you can start placing orders from prom the major telecom operators in Nigeria.
 How Much Does Blackberry z10 cost in Nigeria
Mtn Nigeria Pre-order Price for the blackberry  Z10 is a hundred thousand naira #100,000.Pre order from MTN nigeria has already commenced and would run till 22nd February, 2013.To order for your bb Z10  mtn,simply fill out the pre order  form available on mtn Blackberry order page.
If you are an etisalat subscriber,you can also pre order forthe New blackberry Z10 ON LINE AT ETISALAT NIGERIA  Blackberry z10 promo page.     
To order for the blackberry Z10 as  a zain subscriber,simply send your phone number and email to Airtel Nigeria facebook page.
The blackberry Z10 goes for #100,ooo at Etisalat ,zain and MTN  pre order prices.
You can check out the full features of blackbery Z10 HERE.
Will your buy/pre order the new blackberry Z10? Considering the fact it  supports  no BIS.Lets hear from you
Related Tags: