Top 6 Ways to Gain More Instagram Followers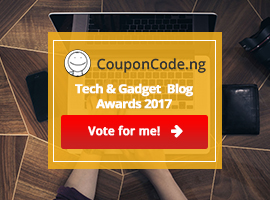 Nowadays, Instagram is attaining the peaks of popularity among users across the globe. The more followers you have on Instagram, the more people will notice you and will see your message. The main reason as to why you should have more Instagram followers is that it helps in building your credibility and will make more people follow you.
When you build large and strong base of followers, more people would like to follow you or your brand. Also, it helps a lot in building your strong online social presence. If you are considering about ways as to how exactly you can buy Instagram followers, then this post will certainly help you a lot.
Let us quickly discuss about some certain tips that will get you more followers and likes on Instagram:
1.      Post photos at right time – Before you think to post your snaps on Instagram, you should remember two important things. The time zone of your audience and what time your audience is most active on this site.
For instance, several users login in the morning hours or evening on their way to home from work. For brands, the most apt time to post photos would be in the middle of the night. Instagram photos usually take around 4 hours, before the images get buried in the newsfeed.
2.      Popular hashtags – Depending on your industry/niche, there are several popular hashtags which can help you to gain visibility for your snaps. The best way in which you can discover popular hashtags for your niche is to simply carry out an online search. You should remember one thing that you should not mess up these tags as it can look cluttered or overzealous. Instead, it is advisable to stick to 1 to 3 relevant hashtags per snap.
3.      Host a contest – It offers one of the most effective ways to boost user engagement and allows you to get followers on any social network. As Instagram is today the most popular and widely used social media platform, you can use it to host a contest. You can make use of tool called Statigram for creating and organizing a contest on Instagram.
4.      Use photo-editing applications – Make use of photo-editing applications to give a creative touch to your snaps, before you post them on Instagram. There are numerous easy-to-use photo editing applications offered by online market, which allows you to enhance your captured snaps in your desired way.
5.      Your Bio – You should take full advantage of your Instagram bio. You can make use of this space effectively to feature either branded hashtags or call-to-action and web links. For users, who are new to Instagram for them, this section is very important. Your bio plays a vital role of having a great positive impact on user's decision to follow your business.
6.      Instagram Video – It has become the latest way for businesses to engage with their prospective fans. Brands that use it should do following – spotlight product, narrate a story, entertain and then provide value for the same.
7.      Ask questions in photo captions – One of the best ways to get more followers or likes on your posted snaps is to ask users a question in the caption of your photo. Even though, you might not believe it, but it is a great way to drive not only likes, but comments as well.
Thus, by following these ways you are sure to get more likes and followers on Instagram.
free instagram followers
get instagram followers fast free
get instagram followers free trial
get instagram followers without following
get instagram followers fast
how to get instagram followers cheat
webstagram
get instagram followers instantly
Author Bio

Daniel Clark, a professional author and blogger is sharing his views on Instagram marketing. He has good experience of advertising through Instagram and so he is pleased to share some ways about how to buy Instagram likes.
Related Tags: