How To Change/Edit Message center Number on Andriod Smartphone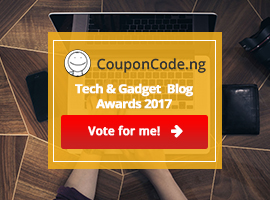 If you just got your android device,had a new SIM inserted,you may find it difficult sending out messages from your android device,but you can receive messages freely without stress.This occasional problem with sending SMS may not be unconnected to wrong or no message center number of your current SIM.So if you noticed any difficulty sending SMS from your android device or even any phone,it is advisable you check the message center number for accuracy.
In our  today's step by step guide I will show you  exactly what to do when you can't send or receive messages from / on your Android powered device.Though this might look so simple for some andriod users,but am pretty sure some of the new users out there would surely find this useful,so lets begin;
Recommended reading…how to download andriod apps from andriod market directly to your pc
STEP1.Before you dive into editing your message center number,it is always a good practice to call your network customer care line for a correct version of your message center number.
STEP2.Click on menu and open up your andriod device SMS application
STEP3.While on your device's SMS application interface,click on menu and goto setting
STEP4.Scroll down,locate and select the message center
STEP5.Immediately you open up the message center option,you will be provided  options where you can either edit your message center number or refresh your device's message center number.
STEP6.Refersh it to see ,if the message center number is right,otherwise key in the right one and tap the update button .
Recommended reading….How to enable/disable pattern lock on your andriod device
Now your message center number is set to the correct one provided by you provider,to confirm if its working properly,try sending one or two SMS from your phone,all thing been equal your sms should get delivered by now.
The procedure described above should be the same with all andriod phone,and so should work well in all cases.But if you are unable to locate your SMS setting on your device,i recommend you follow the alternative measure below ;
Dial *#*#4636#*#*.
You will get a menu, from that select Phone Information
You will find a setting "SMSC"
Refresh it. It is most likely to retrieve the message center number
from your operator. (Or call your operator, and get the message center
number, and then update in this field)Then the problem should be fixed.
Your issue with sending and receiving SMS should be solved after completing the aove procedure.If however its still not working ,you should then contact your service provider to ascertain what could be wrong.
If however you have any issue,please feel free to share with us here so we can find  solution to them.
Lastly you can do us a favor by using the share button elow this page.
Related Tags: