Huawei Y6 Pro (Huawei G Power) Photo Gallery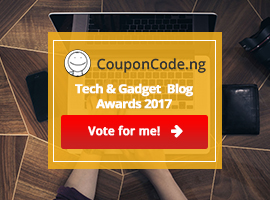 World third largest Mobile Phone maker, Huawei announced  the Huawei Y6 pro aka Huawei G Power into the Nigerian market earlier in the year.The Phone is rich and strong in the Battery department and as such aim to cater for the power hungry users.
Techpoint recently did  unboxed the Huawei G power ,so we brought you details of the Huawei Y6 Pro in this Photo gallery.
Unlike the Huawei Honor 3c which we reviewed here sometime ago,the Huawei G Power comes in a rectangular red Pack highlighting some of the specs & Features of the device.The box is well sealed at both edges
There you have the Power and volume rocker ,located to the right of the device ,while the left hand side is left bare.The Micro USB port and some speaker grills is located to the lower end  of the phone.
Other things you will find inside the Huawei G power  includes An earpiece set, a charger head and USB cable, manuals and a screen protector
That is the phone with  a removable black transparent
The rear cover been removed with extracare.
With the rear cover taken off,you get to see a non user removable battery ,2 SIM slots,a Memory slot with the camera housing .
"The Huawei G Power is pretty neat" is most of what I can say for now. I've only had it for a few
Related Tags: