Weird!! – This LG Signature Refrigerator opens for you automatically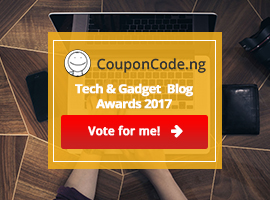 LG have always been a name to reckon with in any give Show, and this year's CES isn't in anyway an exception. As usual, the company brought more than one item to the 206 CES, part of which is the new LG fridge. The LG Signature Refrigerator as it Is called by the maker is a four-door refrigerator with a huge see-through panel on the right top door which lights up when "knocked on". LG is calling this Knock-on Door-in-Door – duh – and it is built to help you see what's inside your fridge without having to bother opening the door or the freshness of the contents therein. Door-in-Door was LG's idea to allow opening a section of the fridge and not lose complete cooling, and Knock-on takes it even further.
Aside the Knock-on Door-in-Door technology of the LG Signature refrigerator, the new LG Signature Refrigerator also highlights what LG referred to as 'Auto Door Open' feature which detects or recognizes  your presence with a step-activated smart sensor fitted at the bottom and automatically opens the door when you approach the refrigerator.
With this 'Auto Door Open', people carrying  babies in their arms will find it a lot easier to access the Fridge ,and what is more,LG claims the Signature Fridge won't open automatically when a bay or a pet walks nearby  as it can differentiate between Adults ,babies and Pets.
LG Signature refrigerator will be available in some parts of North America, Europe, and Asia sometimes after CES 2016,but still at a yet unknown price.