Toshiba Satellite Radius 11 Review, Specs & Price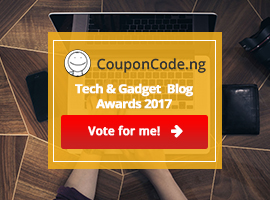 If you ask me, 2-in-1 hybrids are gradually taking over the markets with great products such as Lenovo, Toshiba, Dell getting the most attention. To this effect, the Toshiba Satellite Radius 11 was designed to serve as a cheap alternative to the Toshiba Satellite Radius P55t.
Where To Buy Toshiba Laptops
Jumia.com||Buy  Now||
Konga.com||Buy  Now||
Toshiba Radius 11 offer greater flexibility for less than what you'll pay for the latest iPad. The Radius 11 offers the strengths of both a laptop and a tablet, with a screen that flips 360 degrees, providing a keyboard when you need it and an intimate multimedia experience when you don't. Equipped with an Intel Celeron CPU, 2GB of RAM and a 500GB hard drive, this hybrid is pretty well equipped for the money, but  the battery life could be better.
The Design
The Toshiba Satellite Radius 11 looks like A traditional clamshell notebook. The silver plastic LID features a smooth, glossy finish and a subtle dotted-LINE pattern. Opening the Radius 11 reveals a glossy 11.6-INCH screen bordered by a black bezel and a capacitive TOUCH Windows button along the bottom.
Giving the small size of the Toshiba Satellite Radius 11 , ports are limited to a single USB 3.0 and HDMI port on the left, and a USB 2.0 port and headphone jack on the right. There's also an SD card reader on the left, next to the USB 3.0 port.
General Performance
One word to describe the Toshiba Satellite Radius 11 is real value for money. Despite its modest specs, the Radius 11 is a capable performer on everyday tasks such as streaming videos and browsing the Web. Featuring a dual-core Intel Celeron N2840 CPU, 2GB of RAM and a 500GB hard drive, the Radius 11 had no trouble playing Hearthstone: Heroes of Warcraft at 1366 x 768p and medium settings while streaming music videos from YouTube at 720p in the background. Cool right?
Pricing & Availability
The Toshiba Satellite Radius 11 is surprisingly affordable for N70.000 or so.