What tecno Needs To Offer the Next Generation tecno Phones….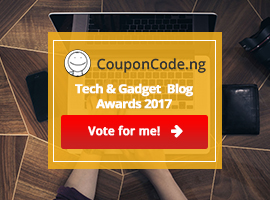 The most recently  unveiled tecno android phones , adds some cool new features to tecno's lineup but is still just an incremental upgrade over its predecessor. What should tecno mobile add to the next generation tecno android to entice more  consumers?
OTA Update
ONe of the most essential features which popular android phone brand tecno ,lacks at the moment is OTA update.The implication is most tecno users  would be restricted to using an outdated OS from Google's Android whenever there is an update to their current android version.
This feature is without doubt a most wanted feature ,and i think this is the right time for tecno phone makers to incorporate this into their android phones if they wish to continue to maintain the lead among the Nigeria and Africa android users
It is quite suprising that in year 2013,tecno could stil
Higher-pixel camera
Even though tecno upgraded the camera for the last few releases,its camera are stil stuck  at  16 mega pixel,whose picture quality is even not commensurate with a 8mp camera pic.That in essence means that tecno 16mp only exist on  paper, and not in reality as it doesn't output one of the finest images as one would have imagined
Higher/Bigger Internal Storage version
The best of of all  tecno android still maxes out at 16GB, not a bad one for  a smartphone  though, especially when the price is considerably low.But increasing the internal storage capacity would definitely be a Plus for tecno users.
SIMILARITY OF PRODUCT
I guess you already know what i mean.Almost every new releases of tecno phones just happen to be a mere change of name of its predecessor without any significant change except for a little difference in the built of the phone.I guess no one would waste his/her hard earned money buying a phone with no significant difference  compare to its predecessor .The sooner tecno brings in innovation the better for them.
 That's a short list of expected and desired features in the generation tecno phones . Have some of your own? Feel free to add them in the comments section.