Questions Newbie Bloggers Ask..Answers That worked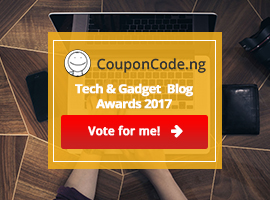 Do you ever feel like blogging is some sort of secret club, where those that belongs speaks a private language you don't understand?
Feel baffled about the basics of how it all works?
Sometimes I receive a lot of questions from newbie blogger and sometimes from intending blogger. Just yesterday I received a question from a young guy who I presume is new to the blogging profession.
After answering his question on Facebook chat, I decided make a compilation of some of those common Questions Newbie Bloggers Asks and..Answers that worked
Presented below are some questions I'm most commonly asked by new and intending bloggers:
Can I Make Money with My blog?
This is the most common question i have come across in my years of blogging.And to provide a direct answer to this often asked question i have this to say,Yes you can make money from your blog and No you cannot make money from your blog.With hard work,consistency and  with other qualities combined you can make money from your blog.but you can  never make money blogging if you are lazy and not ready to work hard.Lastly i had love to say making money blogging is not an overnight scheme,so get that into your fucking head.
Why Am i Not getting comments on my blog
This is the most frustrating part of blogging.You take your time to come up with articles,publish them and watch your traffic grow, but you're just not getting many comments.There are so many reasons why you may not be getting comments on your blog post,either because your blog post is of low quality , you have not asked for it or some other reasons which you can find  on  Why My Blog Gets No Comments
How Can I Make Money From my Blog?
This to me is the second most asked questions y newbie bloggers.While there are various means to make money off your blog,pro bloggers often recommends you experiment and stick to the one that best suit your blog and your audience.The  most common ways of making money from your blog is through google adsense,affiliate marketing and direct advert,these are terms you will get to know more about later in your blogging carrer.
Which platform is best for me?
This is one of the most controversial questions still begging for a satisfiable answer in the blogosphere.The fight/argument is usually between blogger and wordpress.But whatever the case maybe,none of the two top blogging platforms can claim to be the best as both have their own peculiar advantages and disadvantages ,so before you make a final decision on which platform to use,i advise you read  Blogger Vs WordPress – The Final Showdown!
 How do i make visitors comment on my post?
Getting very little comments or not getting comments on your blog post can sometimes be frustrating,but common there are quick and easy fix to it.Make your comment system easy,appreciate readers comment by  way of replying them,comment on other blogs,invite people to comment,but do not beg for comments and above all ensure your blog post are of standard that would warrant one to leave comment
Should i accept guest post on my blog?
Accepting guest posts on your blog could mean a great relief for you especially if you are the busy type.Accepting guest posts comes with its own pros and cons.If you must accept guest post,then you must do it wisely and ensure you have a list of faithful readers/followers,Have a rigorous quality control process,Create guest post guidelines,make all links nofollow by so doing you will be maximise the pros and minimise the cons
If you are willing to ask any other question that is relevant to  blogging , your comments are welcome and encouraged.