Top Free Nigerian Classified Advert Sites-May 2016 Updated List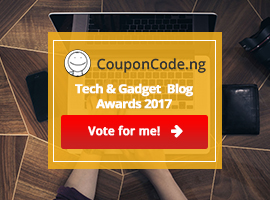 Advertising is a way of communicating your brand, product or service to potential or would be customers. If you are a small business owner, property owner or even service provider, who intends cutting down cost and maximizing profit, classified free advert is the best option. Classified ads is a relatively new term for want ads which is a form of advertisement in a newspaper, magazine, or the like generally dealing with offers of or requests for jobs, houses, apartments, used cars, and the likes.
Some online media sites,adverts sites usually  have reserved section  for classified advertisement which are grouped into groups or categories such as Housing,electronics etc.Some of these site offer advert space for free while some are relatively cheaper than normal form of advertising.
If you are a small business owner,service provider or even small organisation, below is a list of completely free classified advert site here in Nigeria where you can expose your products and services to the world
TRADESTABLE
Stable is a free classifieds advert website where you can buy and sellalmost everything, close to you in Nigeria..As a seller,Posting/placing adverts on tradestable is easy and its completely free and also does not require registration ,but your advert post will have to be reviewed to ensure quality while there are so many sections for you to browse through for you to make purchase as a buyer
OXL
Oxl was formerly know as deal fish in Nigeria and prides itself as the future free advert site in Nigeria.Just like tradestable ,oxl  has so many categories/sections  to take care of your advert needs. On OLX you can:
Easily design rich ads with pictures.
Control your selling, buying, and community   activity in My OLX
Display your ads on your social networking profile (Facebook, MySpace, …)
Access the site from your mobile.Multiple advert placement is allowed on OXL and its completely free but would require a free registration which gives you a unique control panel so you can have access to your adverts any time
BUNCH BAY
Bunch bay as a free classified advert site came into existence in December 2008 and has since then take pride in delivering quality classified Ads to Nigerians both home and in Diasporas by providing opportunities for new businesses to advertise their business for free and for skilled people to advertise their skills/services for free and most importantly for people to buy and sell items for free. Posting/placing advert on bunch bay is free ,require n registration,but a free account is advisable for you to have a better control over your advert
Google traders need not much introduction as you are/may be familiar with this already.it is own and operated by search engine giant Google and so  adverts posted there is sure to be of high quality ,therefore if you are to buy there as a buyer you need not panic because you are in a safe hands.But your Google account is needed to post free ads on Google trader
GOJARA
Established in 2012 ,Gojara have  since inception established its  presence in Nigeria and  in over 80 different countries.Gojara offers classified ads for jobs, for sale, real estate, services, community and events.You can signup for a free account today
LAGOS LIST
Lagos list is a Lagos based classified free advert site which afford business owners,organizations and individuals the opportunity to  promote their goods and services, Ads, Deals, offers post announcements and jobs, making all these information easily accessible to users
Have you promoted your product or services on these classified advert sites before?  your experience with us as a comment