Entry-level LG K7 and K10 smartphones with advanced camera tech Debuts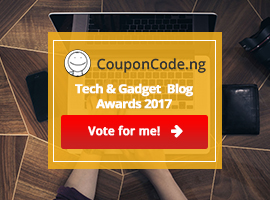 The LG K7 & LG K10 are both new entry-level Smartphones from LG to its new K series Smartphones which LG says will replace/succeed the LG L series of smartphones.Both LG K7 and he LG K10 made their first public appearance at CES 2016, and bring to board a new , softer design language along with a familiar LG software experience and a some other  of features hitherto reserved for LG's higher-end Smartphones.
Spec-wise,the LG K7 seems to be on the bottom of the pyramid featuring a 5″ FWVGA display, quad-core processor, 8MP rear-facing camera, LTE connectivity, 2,125mAh battery, 2.5D Arc Glass design, enhanced camera features, and will run Android 5.1 out of the box.
LG K7 Key Specifications:*
5.0-inch FWVGA disply In-cell Touch (LTE) / On-cell Touch (3G)
LTE: 1.1GHz Quad-Core processor; 3G: 1.3GHz Quad-Core processor
1.5GB RAM / 16GB memory; 1GB RAM/ 8GB memory
Android 5.1 Lollipop
Camera: Rear 8MP or 5MP / Front 5MP
LTE: 143.6 x 72.5 x 8.9mm; 3G: 143.6 x 72.5 x 9.05mm
Network: LTE / 3G
Battery: 2,125mAh
The K10 on the other hand is a more beefed up memeber of the K series featuring  a larger 5.3″ HD display, quad-core processor, 2GB of RAM, LTE connectivity, 2,300mAh battery, 13MP rear-facing camera, and stil Android 5.1 lollipop out of the box.
LG K10 Key Specifications:
5.3-inch HD display
LTE: 1.2GHz or 1.3GHz Quad-Core processor / 1.14GHz Octa-Core; 3G: 1.3GHz Quad-Core processor
Android 5.1 Lollipop
2GB RAM / 1.5GB RAM/ 1GB RAM, 16GB / 8GB internal memory
LTE: Rear 13MP / Front 8MP or 5MP; 3G: Rear 8MP / Front 8MP or 5MP
Size: 146.6 x 74.8 x 8.8mm
Network: LTE / 3G
Battery: 2,300mAh
For those who like taking photos of themselves,the new LG K series has your backing .Both K7 & K10  comes with Gesture Shot and Gesture Interval Shot which makes  taking selfies alot easier.With  Gesture Shot ,you can take photos just by raising  an open hand in front of the lens and then clenching it into a fist. Closing one's hand twice automatically leads to the Gesture Interval Shot and will produce four consecutive photos. What is more,the LG K7 & LG K10 both comes with front facing  Flash for better  Selfie .
LG is yet to make any statement on pricing and availability of the LG K7 and K10,but T-Mobile has announced the LG K7 will be available via its Network in later days.You can also expected the LG K series price in China,India,UK,Canada,Australia,Nigeria ,Kenya an other countries when LG makes such available.