Kulimart.com : Best place to Buy Chinese OEM phones online In Nigeria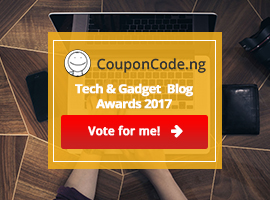 In one of our previous articles, we shared with you a complied list of Top Nigerian Online stores to buy Smartphones, Fashions and other items online.Today, that list has skyrocket and there are now tons of different online shops when it comes to shopping for Items online especially Mobile gadgets, and this often throw would be shoppers into confusion as to which is the best in terms of Speed delivery irrespective of location in the country.
In this part of the World, we are generally faced with the problem of: How & where is the best place to buy a Chinese OEM phone? Maybe you want an Oppo handset or something from Xiaomi, Meizu ,OnePlus One,OnePlus Two or even the latest ZUK Z1, but where to get it? that before now has been a very big ??
This is why we introduce to you One of the Most trusted,fastest growing , efficient and indigenous Online Shop which sells Mobile gadgets & accessories exclusively available in most of Asians Online Shop here in Nigeria.
Background
KuliMart Nigeria  is a registered name with CAC Nigeria. It isn't Nigeria's number one online mobile shop yet, but it takes pride in selling quality products at affordable prices.It strives to provide the best service in its entire product range with top notch customer service working day and night to provide the best service to its customers.
Kulimart isn't just an online Mobile phones shop, it does things differently by a way of selling products not commonly/readily available in Nigeria. Elephone, Doogee, Lenovo, Xiaomi, Meizu , OnePlus & even the latest ZUK 1 are some of the products listed on Kulimart and are readily available.
One handy feature I find most interesting on Kulimart is the Request A Product service. That portion of the online shop affords you the opportunity to specially request a product which is not listed yet on the Kulimart,such request is usually reviewed and order speially made and delivered to your home address.
Pricing
Kulimart is relatively new in the game of online shopping and that is why most of the items listed on Kulimart.com is almost as recommended by manufacturer and almost  on par with what is obtainable with most online stores in China & Indian .From My little research, prices of  many of the mobile gadgets available on the store were almost the same with Manufacturer's listing and what is listed on online shops in China ,but that is far below what you pay for Shipping if you are to order from China.
KuliMart delivers to every States in Nigeria, but only offer Pay on Delivery in only three cities, Onitsha ,Lagos & Port Harcourt.Information at our disposal indicates Kulimart is working on extending Pay on Deliver to every States of the Federation before the end of August.
Wrap Off
International Smartphone brands such as — Xiaomi, Meizu, Lenovo, Oneplus etc produces some phones that are really tempting,unfortunately,most of them never finds their way into the Shores of Nigeria/Africa and as such can't be found in Jumia , or on the shelves next to Tecno M5 on Konga .com.
To Purchase any  of these devices, you need to visit Kulimart.com, choose the product you want, place your order,wait for delivery, & Pay without Tax/duty. Is Kulimart to be trusted? The quick answer is absolutely yes,and it delivers Speedily in a matter of days if you are outside Lagos
Related Tags: