Hp 15t Touch Specifications & Price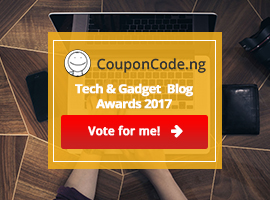 Do you like classy laptops that can make heads roll? Then you may want to check out Hp 15t Touch. The HP 15t Touch is a notebook built to catch your eye, both with its colorful design as well as its inviting price tag. This entry-level laptop comes with a 15.6-inch HD touch screen, a supersnappy keyboard and enough battery life to get you through your afternoon tasks.
Where To Buy Hp 15t Touch
Jumia.com|111,000|Buy Now
Konga.com|147,000|Buy Now
The Design
The HP 15t Tou ch certainly knows uhow to grab your attention. On opening the HP 15t Touch one thing you will be quick to notice is the touch pad. The notebook's touchpad is borderless, with nothing but a small indent and its two click buttons to separate it from the rest of the plastic deck. This creates a seamless and unique look,
The HP 15t Touch isn't exactly a light weight at 4.8 pounds, but I found it easier to carry than the 5.11-pound Dell Inspiron 15 5000 and 5.29-pound Toshiba Satellite C55DT (REVIEWS COMING SOON) . THE HP 15t's edges are 0.97 inches thin, which is just barely thicker than the Inspiron 15 (0.94 inches) and the Satellite (0.96 inches).
General Performance
The HP 15t Touch is powered by a 1.7-GHz Intel Core i3-4005U with 4GB of RAM. With this therefore, Hp the 15t offers decent performance — as long as you don't put too heavy a load on it.
In terms of display the HP 15t's 15.6-inch, 1366 x 768 display isn't the brightest or sharpest in its price range, but it gets the job done for everyday entertainment.
Price & Availability
The HP 15t Touch price depends  on your location and the configuration of the one you are going for, and sells for within N120,000 – N220,000.