Infinix Hot X507 Hands-on Review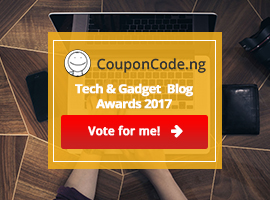 Alots has been said about the infinix hot X507 smartphone,so i wont bother you with similar  or if you like unnecessary noise.But if you chose to know more about the specs ,you may refer to infinix hot x507 specs.
Its been two weeks now since i received my copy of the infinix hot  x507 from Konga after after alot of logistics delay and i think two weeks is just enough to dish out my experience with the Infinix hot.So for those planning to get this device,i would be revealing to you what your N13,400 get you and what it is capable of doing,the ups and the downs.
Infinix hot x507
If you need a quick run down of the specifications ,please refer to our Infinix hot specs page
Unboxing/Hardware and Design:
The contents of the sales pack of the infinix hot x507 is same with every other phones in the market . It comes with a  USB charger,earphone,a user manual and  the phone itself.So what this means is you do not get a power bank and a pouch,you may have to get that on your own from Konga.com.
The infinix hot is encased in a a glooming  textured  plastic casing.Unlike the infinix zero,the hot thick and so gives you more surface to grab onto .The plastic casing i think can survive more scratches and withstand falling compare to the infinix zero.
Camera/Display
The infinix hot X507 is equipped with 5MP rear camera with flash and a 2MP front camera. The pictures taken with the rear camera are fairly good  and  better than those taken with 8MP rear of a tecno F7.But the 2mp front camera could not match the 1.2MP camera of the same tecno F7. The camera is equipped with a LED flash ,auto-focus,voice detection,face detection and smile shot .Below are some of the shots i took with both primary and front camera.
The infinix hot x507  offers a very responsive  5-inch FWVGA IPS Display, with a resolution of 480 x 854 pixels. The pixel density is 196 ppi. Therefore, the display is just good enough for gamers and for watching movies.
Battery
Battery life of the infinix hot x507 was one thing i  was particularly interested in before even picking up the phone and am sure its one thing you like to check on before laying your hands on any phone.It comes with a 2000mAh battery and how long does it last?.That depends entirely on your activities.
Honestly the battery lasted 2 days after the very first charge,but with just an in active SIM on it,meaning no incoming or outgoing calls.The battery lasted almost 24hours with 3G enable and with just few out and incoming calls.Lastly it lasted just about 8 hours when used as hotspot with my PC.The  duration of the battery may not be excellent ,but i think that is good enough after all how many phones(even the big name) can survive a whole day without the aid of a power bank?
One thing  i love about the infinix hot is the fact that the battery is a removable one,as against the infinix zero phone with a non removable battery.Also in my two week of using the infinix hot now,it hasnt developed any signs of fever-I mean not hotness or whatsoever,i think that is a big plus for the infinix team.
Memory
Like most  android phones in its category,the infinix hot comes with 16GB internal storage  out of which about 12GB is available for use,the remaining 4GB is already occupied by pre installed apps.And for the avoidance of doubt,the internal memory is expandable using memory card.
Operating System & Processor Speed
The infinix hot runs Android Kitkat OS 4.4.2.Though it is not the latest OS,i do not know if the device will be getting android 5.0 update.It is powered by a 1.3 GHz Quad-core processor,whci make it run applications smoothly without hitches.If you are a gamer,this device is a good one for you,though am not a gaming freak but was able to play some games smoothly.
Conclusion
The infinix hot may not be an excellent device,but it really worth the amount and the Mid range specs.The infinix hot gives you an average of 24 hours light usage.It is currently sold for N14,900 on konga.com
Related Tags: