How To Earn BIG commissions from The Konga Affiliate Program.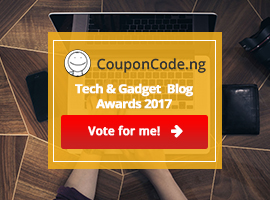 I received a Newsletter from from Konga affiliate Manager  titled "best practices on how to fully optimize your affiliate account and start earning BIG commissions from the Konga Affiliate Program" and I find it worthy of been shared with you.
If you are a Konga affiliate , kindly take note of these tips if you dream of earning big from the Konga affiliate programIf you wish to join Konga affiliate program,you can sign up at Konga affilaite.com
Be a Guest Blogger or Welcome Guest Bloggers
You may have tried this already and we can tell you that this does work. The results affiliates have recorded from doing this are phenomenal. In fact it is said to be one of the most useful tools when it comes to fully maximizing affiliate marketing. This can be fully achieved by inserting your affiliate link into certain posts. Example; you're writing on the latest gadget, your affiliate link can easily be inserted into product words such as; laptops, mobile accessories etc…
Product Review Writing
If you are an excellent writer, this is an avenue to boost your affiliate link. For example; when writing a review about the Playstation 4, your affiliate link can be inserted into the post. This is also a great way to optimize your SEO ranking! Keywords/phrases like, 'coupon codes', 'discounts', free shipping' etc… are searched for frequently so using them would mean you stand a better chance of getting found on the world wide web..
 The Use of Social Media
Do you like tweeting or Facebooking? Then get ready, your affiliate link is about to soar! This can be innovatively used to market and share product information to a wide potential customer base. Embed your affiliate product link to relevant products on social media sites such as; Facebook, twitter, LinkedIn, Google + etc…
Hope this brief write up has been useful and has got you thinking. If you have any questions about how to fully optimize your affiliate account, please feel free to drop your comments here.
Happy earning