Reasons Why You should Not Use Free Website Hosting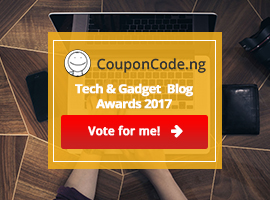 Free web hosting may appear to be a good option because it won't require you to pay money to get your site hosted. Unfortunately, there are many reasons why you should not use free website hosting, particularly if you intend to set up a website for business purposes. Here are some of the top reasons why free web hosting may not be the best for your site:
Free Hosting Providers may Post Ads in Your Website
Your free hosting provider may allow you to use their hosting services for free but this does not mean they won't earn money from you. Web hosts often get compensation for providing free hosting through sponsored ads that they post in their users' websites. This means that if you choose free hosting, you may have to deal with having a lot of banner and popup ads. This is not good for your website, though. Ads tend to irritate site visitors and you will likely lose some of your visitors when they decide to click on the ads instead of checking the content of your website.
You can't choose the Domain You Want
A number of free web hosting providers do not allow their users to use a custom domain. If you opt for free hosting, you may have to settle for a domain that looks like this: yourwebsite.hostprovider.com. This type of domain is  just too long and difficult to remember; using a subdomain for your website can also make it seem less credible. Your potential customers will think twice before transacting with you if you do not use a custom domain for your site.
Read also : Clear Signs of a bad Hosting Provider or Company
You Get a Lot of Restrictions
With free hosting, you won't be able to do anything you please with your website. For instance, some free hosting providers do not allow their users to use their site for commercial purposes. This means you can't use your website to sell goods or even to post affiliate links. If you want to set up a business website to market your company's VoIP PBX services, for example, your best option would be to use paid hosting.  Violation of the free hosting provider's terms and conditions may result in you getting your account deactivated.
You do not Get Excellent Customer Support
You cannot expect your web host to provide you with fast and efficient customer support service if you are merely using their free hosting services. Free hosting companies seldom offer live chat support and phone based support to accommodate questions and help requests from their users. If you encounter problems with your website, you would have to visit forums where fellow free hosting users discuss problems that they have with their sites. You should be able to troubleshoot website problems yourself if you choose to use free hosting.
Your Free Hosting Provider can Change Their Terms and Conditions Anytime
You are bound to your web hosting provider's terms and conditions. Unfortunately with free hosting, your hosting company can change their terms anytime. Failure to know about the changes in the terms of use may result in violations and the possible deactivation of your account.
You Get Very Limited Disk Space and Bandwidth Allowance
Free web hosting providers often provide their users with limited storage and bandwidth allowance. If you are expecting to have a high traffic website, a free hosting account may not be the best for you. The free hosting companies may provide you with an option to increase you bandwidth and storage limit but this often requires you to pay for an upgraded hosting account.
Have you had  any experience with free web host? Please share  them with us please