Google Adsense Checker – A Must Have Firefox Addon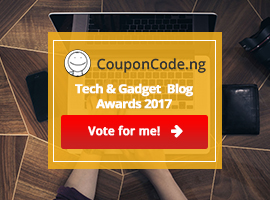 Only some few  months back,Google released  a new extension for Google Chrome that aid adsense publishers speedily access their AdSense earnings/account  right on the page you are without having to login to your adsense account and without leaving the current page.
While the Google chrome extension makes accessing your adsense account easier only for chrome users,what happens to the bulk of Firefox users?In my quest to providing a reasonable answer to the above question,i stumbled upon a Firefox ad-don which works in a similar manner to the chrome extension  –The Google Adsense Checker firefox Add-on is the  exact tool for this purpose.
The Google Adsense Checker is a Firefox ad don which can display the Adsense earnings on status bar, it is similar to adsense notifier.Here are few features of the Google Adsense Checker
Feature:
– display Google Adsense earning on status bar
– auto update the earning, if the earning is changed, it will display in green color to notify you.
– support local currency format
– support copy to clipboard function, easy to share with friend.
– provided a shortcut to Google Adsense and Google Analytic.
Mouse Gesture:
– Left click: check adsense earnings
– Middle click: open adsense detail page
– Right click: open a menu that has copy to clipboard , go to adsense , go to analytics and go to PayPal,
Other:
– If you first time to click the icon, it will require you to login the adsense account by official Google web page,
– The default auto refresh time is 20 minutes,
– The default start up delay is 15 second .
How Do I Install Firefox Google Adsense Checker?
Installing the Firefox Google Adsense Checker is simple ,straigthforward and in no way different from the way you install other Firefox Add-on
– Visit the adsense checker add-on official web page and click on add to firefox button
– You will be prompted to install after the download process
– Therafter  you should be prompted to restart firefox so you add-on will be activated
–Now your addon is installed
– After restarting your browser,the newly installed addon should appear on your status bar with a white $ icon on a green background.
Its so easy to install and use.So  go ahead and install the adsense checker as it make accessing your earning easier.
Now over to you,what is your view about this little firefox add-on?