ZTE, the Chinese company that produces those phones called Nubia this and that as well as other smartphone models, has grown to be a force to reckon with in the modern telecoms industry. They churn out various high-end flagship phones with premium specs, and even their low-end budget phones boast of some quality. Though they deliver other services and other products, they seem not to want to take a chill pill in the smartphone business, with many of their devices announced for later release in the coming days. We've compiled a list of all ZTE smart phones available globally. Read on.
Where to Buy Android Phones & Pay on Delivery
Konga.com  |Buy Now
Jumia.com.ng  |Buy Now
---
June 2016 Updated List of All ZTE Smartphones
We have your comfort at heart. To make Navigation easier for you, we've included a list of the smartphones we're discussing up here. Click on any of them to jump to the contents.
ZTE Nubia Z9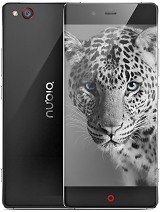 The ZTE Nubia Z9 comes in three variants – ZTE Nubia Z9 Classic, ZTE Nubia Z9 Elite and ZTE Nubia Z9 Exclusive. The difference between these variants is depicted by the internal storage possessed by each and the availability of a fingerprint scanner.
---
"The ZTE Nubia Z9 comes with a 5.2-inch 1080p display with almost no bezels on both sides of the display. This is akin to the Samsung galaxy S6 edge-to-edge design,but the ZTE Nubia Z9 edge to edge display comes with a new software called FIT (Frame Interactive Technology) which allows the device to be able to take advantage of its borderless design and different user gestures. For example, you can squeeze the phone twice to take a screenshot, or slide your fingers along the edge to control the brightness."
---
Read Full Specifications of ZTE Nubia Z9
ZTE Blade S7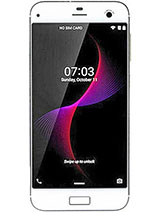 The ZTE Blade S7 came as a successor to the Blade S6 released back in February 2015. Even at that time, ZTE phones were already possessing dual-camera setups and fingerprint scanners, and the Blade S7 even had 13MP cameras at the front and back.
---
"Unlike the ZTE blade S6 which borrowed the design of Iphone,the new ZTE blade now adopts a dual glass body with metal to the side featuring a 5 inch Full HD (1920×1080) display with a 2.5D glass for spectacular viewing angles. The only talking point of the ZTE blade S7 is its dual Camera set up made of a 13MP selfie snapper with flash and same 13MP rear snapper with flash and autofocus."
---
Read Full Specifications of ZTE Blade S7
ZTE Axon Max
The ZTE Axon Max is one of the last members of the ZTE Axon family, featuring a 6-inch body with metal unibody encasing.
---
"The ZTE Axon Max boots Android 5.1 Lollipop and fueled by massive 4140 mAh battery which is expected to keep it on for a period not less than 35 hours .Other known features includes – quick Charge technology, 2.0 a USB Type-C connectivity option, a rear mounted fingerprint sensor based on MAXFPC third generation active compression technology with voice unlocking and independent audio chip AK4961 along with adaptive noise canceling feature and Hi-Fi audio to deliver state of the art listening experience."
---
Read Full Specifications of ZTE Axon Max
ZTE Blade V580
The ZTE Blade V580 surfaced in March as a middle-range device with decent specs and an affordable price tag. Some highlights of the device include a fingerprint sensor, a 3,000mAh battery and 4G LTE network capability.
---
"The ZTE blade V50 highlights a finger print sensor, a 4G LTE support and an all Metal casing . The ZTE Blade V580 parades a corning gorilla protected 5.5-inch (1920×1080 pixels) full-HD display with 401ppi and gets its processing power from a 64-bit MediaTek MT6753 octa-core processor with a speed of 1.3GHz paired with 2GB of RAM and an expandable 16GB of internal storage."
---
Read Full Specifications of ZTE Blade V580
ZTE Nubia Z11 Mini
The ZTE Nubia Z11 Mini is an affordable mid-range device that packs such awesome specs that you'd wonder why the device was named a mini.
---
"The mighty mini features an amazing 16 MP camera with Sony IMX298 sensor which is also carried by the Xiaomi Mi 5 and Huawei Mate 8. The front facing camera comes with a 8MP shutter billed to give you a nice selfie experience. For video shooting, the ZTE Nubia Z11 mini's camera maxes out at 1080p."
---
Read Full Specifications of ZTE Nubia Z11 Mini
ZTE A910
Deviating from the normal metal body design, ZTE released the ZTE A910 with an all-alloy casing. The normal Full HD resolution was also sacrificed for an AMOLED display with HD resolution.
---
"In charge of Photography is a 13-megapixel rear camera with LED flash,PDAF and an 8-megapixel selfie camera with 88-degree wide-angle lens. Other specs of the Android 5.1 powered ZTE A910 include a 2540mAh battery,a rear mounted Fingerprint sensor, Dual SIM, 4GLTE with VoLTE, Bluetooth, Wi-Fi, GPS and a micro USB 2.0 port."
---
Read Full Specifications of ZTE A910
ZTE V7 Max
The ZTE V7 Max was announced in April alongside the ZTE A910, and like the A910 features an AMOLED display. However, the V7 Max is more advanced than the A910, featuring a faster processor and 4GB of RAM.
---
"Under the hood of the ZTE V7 Max is a 1.8GHz octa-core MediaTek Helio P10 processor with either 3GB or 4GB of RAM. The ZTE V7 Max comes with an average 32GB of on board storage which you can expand to a whole 128GB via Micro SD card."
---
Read Full Specifications of ZTE V7 Max
ZTE Blade L5 Plus
The Blade L5 plus does not offer any new specs or features. Other than its low price tag, I didn't find anything else appealing in the device. The ZTE Blade L5 Plus is a low-cost budget smartphone that would excite students and low-income earners.
---
"The ZTE Blade L5 plus is encased in a polycarbonate shell with 5.0 inch HD (720 x 1280 Pixels) Display and powered by a 1.3 GHz Mediatek Quad-Core processor. The device supports just 1GB of RAM and 8GB of expandable internal storage ."
---
Read Full Specifications of ZTE Blade L5 Plus
ZTE Axon 7
The ZTE Axon 7 was initially tipped to come with the name ZTE Axon 2, but was finally released with the name ZTE Axon 7. Speculators have said the device was named this way because flagships of other relevant brands like Samsung and Apple in 2016 were also named with the suffix 7. The ZTE Axon 7 packs wonderful specs suitable for a flagship device.
---
"The ZTE Axon 7 is not only a charming looking device, but it also packs some impressive hardware, that definitely put it in the flagship league this year.
The Android phone is equipped with a 5.5-inch AMOLED panel with a resolution of 2560 x 1440 pixels (538 ppi) and covered by a 2.5D glass and Gorilla Glass 4 finish. The device spots a Qualcomm Snapdragon 820 SoC, which brings along an Adreno 530 GPU."
---
Read Full Specifications of ZTE Axon 7
ZTE Blade A2
ZTE released the Blade A2 as a successor to the Blade A1 released in 2015, and stunned tech observers with the ridiculous price tag placed on such a feature-packed smartphone.
---
"The ZTE Blade A2 features a 5-inch HD display with a resolution of 1280 x 720 pixels and runs on Android 5.1 Lollipop. The smartphone comes in silver, gray, and gold color options and is a dual-SIM hybrid phone where one of the SIM slot doubles as a micro SD slot."
---
Read Full Specifications of ZTE Blade A2
ZTE Nubia Z11 Max
The ZTE Nubia Z11 Max was released this month, two months after the Nubia Z11 Mini was released. The device packs specs similar to Xiaomi's Mi Max, differing a little only in the size of the screen.
---
"Powering the handset is Qualcomm's Snapdragon 652 processor, which boasts 4 Cortex-A72 cores clocked at up to 1.8 GHz and 4 Cortex-A53 cores that go up to 1.4 GHz. There's also an Adreno 510 GPU. The Z11 Max packs a RAM size of 4GB, while built-in storage is 64GB, though expandable through micro SD."
---
Read Full Specifications of ZTE Nubia Z11 Max
---
---
So far, those are the devices that have been released by ZTE since May 2015 when the brand started becoming known in Africa. If you didn't find your favorite device up there and you'd like us to include it, simply comment below. We'll be updating this list every month as more ZTE devices are released this year, and we'll be releasing lists of other smartphone brands released in 2016 very soon.
Which of these devices do you like the most? Which one do you hate the most? Or which one are you neutral about? Tell us in the comments box below. Let the conversation begin!