Whatsapp introduces desktop app for PCs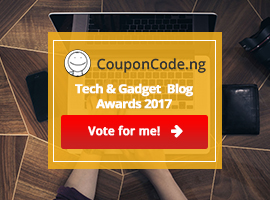 In a bid to broaden the relevance and importance of its text messaging mobile app, Whatsapp has introduced a desktop version that could be installed on personal computers and laptops that run on Microsoft's Windows Operating system or Apple's Mac OS.
The Facebook owned Social messaging app announced the introduction of the new platform on Tuesday via a post on Whatsapp's official blog.
"Today we're introducing a desktop app so you have a new way to stay in touch anytime and anywhere – whether on your phone or computer at home or work. Like WhatsApp Web, our desktop app is simply an extension of your phone: the app mirrors conversations and messages from your mobile device," the post reads.
As with the mobile version, the Whatsapp desktop version will allow for one-on-one and group conversations, with the ability to send photos, emojis, files and audio. It also gives the user an expended keyboard shortcuts and supports desktop notifications.
There's a caveat though, the app is only available for PCs running Windows 8 or higher and Mac PCs running OS 10.9 and above.
To download the Whatsapp for desktop app, simply visit https://www.whatsapp.com/download/ from your desktop browser.