HP Spectre XT TouchSmart Ultrabook Review, Specs And Price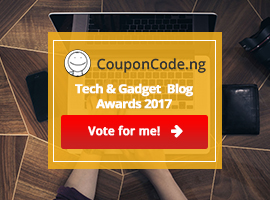 This is no gossip but truly the the HP Spectre XT TouchSmart Ultrabook 15t-4000 is cute and looks promising but the price may threaten your love for this laptop. The HP Spectre XT TouchSmart Ultrabook got hopes to take your breath away with a sleek chassis, swift Intel Core i7 processor and a 1080p touch-screen display. This machine also offers Beats Audio and is one of the few Windows laptops to feature a Thunderbolt port for fast data transfers. Great huh?
THE DESIGN
The HP Spectre XT TouchSmart Ultrabook 15t – 4000 is so cute that I can write an all night essay on it. Each iteration of the Spectre wanders further from the obsidian black Gorilla Glass lid
that held us in rapt attention with the original 14-inch model.
However, the brushed aluminum lid gives this machine an industrial chic vibe, complete with an HP logo in the bottom right corner.
The brushed aluminum interior offers more eye candy, such as slightly recessed chambers for the keyboard and clickpad.The long speaker rests between a pair of metal hinges with a plastic finish, accented by a thin strip of chrome. A blazing red B adorns the right side of the grille, signifying Beats Audio technology. The power button also sits on the left with a white LED status light. I love how the rear of the deck curves downward, as well as the thin, diamond-cut line wrapping the outside of the deck.
The exterior of the HP Spectre XT TouchSmart Ultrabook 15t – 4000 features a USB 2.0, an SD card reader, a secure lock slot and jacks for power and a headset. A pair of USB 3.0, Ethernet and HDMI ports can be found along the notebook's left side. HP has also added a Thunderbolt port that can transfer data at a blistering 10GB per second compared to USB 3.0, which has a 5GB transfer rate.
Thunderbolt technology is still fairly new, but acessories
such as Western Digital's MyBook Thunderbolt Duo and
LaCie's Little Big Disk Thunderbolt Series will make sure
your high-speed data terminal will not sit idle.
GENERAL PERFORMANCE
The HP Spectre XT TouchSmart Ultrabook 15t – 4000 did not disappoint my expectations, thanks to its 1.9-GHz Intel Core
i7-3517U CPU and 8GB of RAM. The notebook didn't break a
sweat when I played a full-screen Netflix movie with eight open tabs in Google Chrome, Mozilla Firefox and Internet Explorer while running a full system scan.
THE PRICE
The HP Spectre XT TouchSmart Ultrabook 15t – 4000 will cost you around N240.000.