10+ 4 Things You Need To Know About The Nokia X Android Phone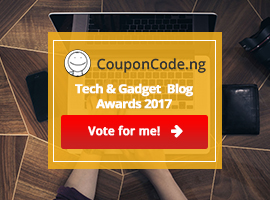 Here's something you may not have known: 10 hidden features that were not actually advertised in Nokia's promotion of the Nokia X.I wont talk much about the Nokia X specifications as it has been discussed earlier. These  points are however  based on the personal experience of a user who is currently using the Nokia X phone.
Its dual Sims supports 3G for sim 1 and 2.5G or EDGE for sim 2.
Nokia X is not just a regular android phone,its based on android and microsoft windows features.
Nokia X will support apps not just from Google Play but apps even from Windows marketplace.
Nokia x is sturdy,strong just like any other nokia device.
Nokia x is not ideal for Photography.
The preinstalled store by Nokia doesn't request  for  username or passwords before  giving you access to  downloads.
Having installed Mobogenie and 1place market you have unlimited access to almost all Android Apps.
The Android operating system has been heavily optimized that it runs smoothly without lagging or hanging on its 512mb ram
Zuma Deluxe, Temple Run runs smoothly on it as if you are on a 1GB device.
It  run 6 hours plus on Glo 3G browsing heavily.
The battery design is sleek and longer than the convention Nokia battery. The battery and sim arrangements look similar to BB Z10 and Z30.
The inbuilt browser is very fast and doesn't consume data like the typical Android would do.
You  cannot multitask except u downloads a multitasking manager. This is so because it has only one button that serves only two purposes; back and home.
You must allow 3rd party apps to install from settings before most Android apps can be installed.
There is already an update from v10 to v11 by Nokia.
It has hotspot, Bluetooth and USB cable tethering.
The build is  quality and Icons are windows. Infact you cant know it is an android without going to the settings.
It gives you  value for money, no regrets whatsoever.
Related Tags: