Seo's Must follow tips for making content visible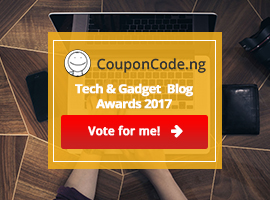 Many users are usually not aware of steps for search engine optimization. All of you who have been writing blogs must keep in mind that your blog is a very powerful tool and you must know how to cash it. If you publish blogs on a regular basis, then you would definitely face countless benefits that include:
Awareness among people.
Brand building.
Generating leads.
Giving you a position of a thought leader.
Ways to build relationships within your niche.
From an SEO standpoint, blogging is very active tool as well. Apart from the value of SEO blogging, there occur a lot of problems for bloggers. Usually they do not know how to use search engine optimization for their blogs. They need a lot of understanding as well as improvements for running their blogs successful over internet. These fixes can be done very simply.
There are some steps or I should say tips for bloggers for improving their blog's SEO. Some of the search engine optimization tips for blogger are:
Practicing Good Pagination:
Pagination is basically a practice of giving sequence of numbers that is assigned to pages in any book, periodical, etc. This activity is usually very helpful for a blogger as it helps in increasing usability of different blogs as it helps is organizing blog's content. When it comes to SEO point of view, implementation of pagination helps in maximizing crawl depth that results in making your blog's content much easier for different search engines to access, because of reduction of number of clicks that are needed to reach to archived pages.
Try To Add Related Posts:
If you want to increase ratings of your blog's content, then try to add all the related hot news and others posts in your blog. As mentioned above your content's quality can go better than others, only without countless clicks. So, there is another way for increasing availability of your content and that is adding posts that relate content of your article. Adding such posts in the end of content helps the users to understand about content more clearly. As you all know, images say everything in a more clear way. This is why for attracting more and more readers toward your blogs, try adding unique material with catchy posts.
Make Proper Use Of Categories:
When writing material for your blog, try categorizing your content. This is another important tip for all the people writing blogs. Making different categories of a blog's content helps in boosting organic search results. This practice helps in classifying content into categories that makes it easy for the readers to search. This is why, all such content that follow categorization rules are rated more by different SEOs.
Give Catchy Titles:
For making your content more attractive, unique and better than others, try to give a catchy title in start. This helps in increasing visibility of your blog's content in SEOs. Your content's keywords and titles actually helps in making readers understand what the content is all about.