6 Common Blogging Mistakes That can Send your Blog into Oblivion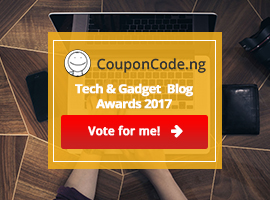 It is the wish of every blogger to want to see their blog  grow,to get results,  to draw in traffic like a magnet and turn as many visitors as possible into paying customers.But unfortunately,very few bloggers take the right steps to ensuring the success,growth of their blogs.
While there  are known tips that can help your blog grow and succeed,there are also   certain common  blogging mistakes that can ruin your blog's growth and destroy your potential of  earnings from it.So in order to make your blog stand out in the blogosphere,you have to  avoid the few  common  blogging mistakes highlighted below
Do Not Follow The Story Tellers
Many bloggers found themselves blogging after reading the success stories of many successful blogger,entrepreneur etc who are in the habit of  posting or making public fake or even original traffic and earnings figures without telling you the real secret behind their successes and how long it took them to achieve such successes. While some of those  traffic ,earnings and other success stories may be true,it is important to note that no one can become successful by living others peoples dream.The sooner you realizes blogging cannot make you the rich monster you are dreaming of the better for you,blogging demands time,patience and handwork which is only proceeded by revenue after painstakingly building your blog reputation  and the much needed traffics.
Avoid Offensive ads
Nobody likes or wants to be distracted,not even you or your blog readers,you can be sure of almost instant exit from your blog if your blog contains excessive ads,popups ads,flashy banners etc.If you must place ads which i know you must do,place them  in strategic places and minimize your ad placement in such a way that it would not interfere with the smooth reading of your blog content
Too Much Grammar
You probably graduated  are a professor of English Language? common,your readers do not give a damn to that ,or even if they do not all your readers is as learned as you are,only what they have come to look for in your blog is of most importance to them and not your big grammar. Avoiding ambiguous words and sticking to simple words which the ordinary man can comprehend will e of great benefit to your blog,so desist from them.
Too Lengthy Post
There are diverse opinion on how lenghty a blogpost should be,while some suggest 500 to 600 word count is of most seo importance,others sugest a word count of not less than 1000.The best length for a blog post to me  is however how  the number of  words it takes you to get your message across and make it clearly understood,ut also try as much as possible to be concise and straight to the point,other,with a lenghty post,you are on the verge of telling your visitors Go AWAY AND COME NO MORE
Regular Update
Regularity in your work is said to be the key to sucess.If you just started a new blog, you need to update it regularly so as to build a readership of loyal readers and fans, which is your greatest asset as a blogger.After you build a reputable blog,you can then adjust in your posting frequency. Regular blog update is known to be  beneficial to you blog in terms of seo,boost your alexa traffic rank and Builds you a Readership Trust.Posting at least once in two days is very beneficial and Google really likes the blogs that are regular, and if you don't follow this point then forget of creating a successful blog.
Networking with Other Bloggers
Alot of newbie bloggers blog in isolation,undermining the importance of interacting with fellow bloggers,if you are one of them,am sorry you are making a great mistake and therefore would go nowhere in the blogosphere. Interaction with other blogger in and outside your niche is know to be beneficial to your links building,traffic generation,increase page rank.Commenting on other blogs,forum posting,joining Facebook groups etc  would greatly contribute to the success of your blog
These are just few of the blogging mistakes which you must avoid in your blogging career,and i hope you found the post useful,Do you have more points? Thn,drop them in the comment below