HOW TO CREATE A LOGO WITH MICROSOFT WORD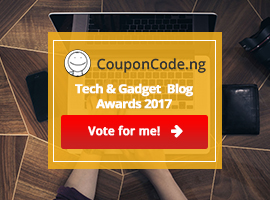 I have always wanted to design a logo for ebimablog.com, but since am not too good in Photoshop and Corel draw it has always been a tough fight for me until few days back when I discovered I could make something out of popular Microsoft word. Since then I have made lots of logos with Microsoft word and the end result has always been encouraging
I am pretty aware there are thousands of my type out there who can't make use of Photoshop or other sophisticated software for their logos. So here is a simple and straight forward way to make logo with ms word
First you need to create the text you want in the logo by opening Microsoft word and then entering your text either in upper case or lower case. In my case I decided to use you are welcome.
Highlight the text and increase the font and size to your own taste.
Next thing to do is to put the text inside a box. You will need the table and border menu to do this.
 Click open the table and border menu while the text is still highlighted and select all borders if you want the whole text enclosed.
Here you may also wish to add background color by selecting the shading sub menu next to the shading and border sub menu.
Next go to the table and border menu again, scroll down the menu and select border and shading, from the resulting window ,select /choose the border you want and go back to the border and shading ,select all borders again to apply your selected border.
At this stage all things been equal your text should be good looking now.
Next step is to add your preferred image from your computer. To do this, go to the image, right click it and copy it to your clipboard.
Now go back to your design and paste the copied image to the logo.
Now your image is now on the logo, click on the image, drag it around to 
re-position
 the image to your taste. With little patience you will achieve your desired result.
Here is my finished logo
I was able to make the logo you can see on the header of this blog which saved me some little cash.You can do likewise and can even do more than i have done.
If you have any question to ask kindly feel free to drop them with the comment box below.I promise to respond to them as soon as possible