HOW TO CHANGE YOUR YAHOO PASSWORD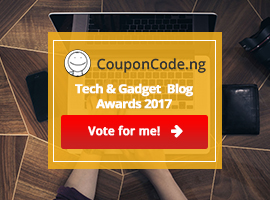 With the alarming rate at which online password are been compromised these days, it is pertinent to keep your password as safe as possible. Just few months back we heard of link-den account been compromised, the other time it was yahoo and who knows who is next on the list? Your account might just be the next target and it could be mine. To ensure you are on the safer side of not been a victim, it is pertinent you keep your password safe and secure. One sure way to ensure that is to change your current password if you think its too simple or not strong enough and another sure way iS to use strong password for your online account. The steps below will take you
through on how to change your yahoo mail password and other tips to have a strong and protected password
                                            INSTRUCTIONS
1.

    
Login to your yahoo account.
2.

  
Click on your yahoo user name.
3.

  
From the drop down menu click account info.
4.

  
You will be prompted to confirm your mail by signing in to you account again.
5.

   
Your personal info page will be opened.
6.

  
Once you are in click on change password.
7.

   
Type in your current password.
8.

  
Type in the new password of your choice.
9.

  
Retype your new password.
10.

                     
And click on save.
TIPS ON CREATING STRONG PASSWORDS
Use a combination of the entire character on your keyboard
Use different password for different online account
Change your password often
Never use your name as a password
Do not use your birth date or year
Do not use any dictionary word
Use password with minimum of eight characters
Create passwords you can remember
use a combination of upper and lower case
Never use character or numbers like abcdef…, or 1234567.
And lastly do not reveal your password to your friends
Or even if you do ,change your password as soon as possible
                         CHECK THIS HERE TO TEST THE STRENGTH OF YOUR PASSWORD

 One more thing,please kindly use the share button to share this with your friends   and the comment box to let us know how you feel about this
YOU CAN REACH ME  for more updates on