Toshiba Satellite E205 Review, Specs And Price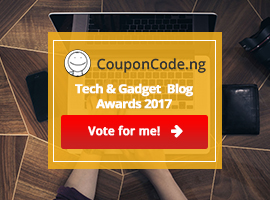 Sometimes you just feel like going back to old chips because you feel they are somewhat better. That was the feeling when I picked up the Toshiba Satellite E205. Modern, stylish design ; Strong Core i5 performance ; Wirelessly streams video to TV ; Comfortable backlit keyboard ; Useful utilities included, these are all the features that attracted me to this laptop and thanks to it you are getting a review.
The Design
The Toshiba Satellite E205 has a backlit keyboard, which you can turn on or off using one of several touch-sensitive buttons lining the right side of the keyboard. These buttons, which respond to light taps, also allow users to launch Intel Wireless Display (more on that later), mute or adjust the volume, play or pause media, and launch Toshiba's eco Utility (a power management tool).
The E205's ports include three USB 2.0, one of which doubles
as an eSATA port and charges USB-powered gadgets while the
notebook is asleep. The notebook also includes both HDMI and VGA ports. Rounding out the list are a memory card slot, Ethernet jack, headphone and mic ports, a Kensington lock slot, and a slot-loading DVD burner–as design flourish that adds to the modern, high-end feel of the notebook. I like the fact that the Ethernet jack (an uncommonly used port), the AC power port, the VGA port, and the Kensington lock slotare all discreetly located on the back of the notebook.
General Performance
As far as core specs go, the Toshiba Satellite E205 is loaded with a 2.53- GHz Intel Core i5-M430 processor, 4GB of RAM (you can install up to 8GB), and 64-bit Windows 7 Home Premium. With this, this laptop was able to handle all the task I threw at it. I had about 10 tabs open in Internet Explorer while I played a video from the DVD drive.
Price And Availability
The Toshiba Satellite E205 is available in Nigeria at a starting price of N140.000 depending on the configuration of the one you are going for.