Apple MacBook Air Review, Specs And Price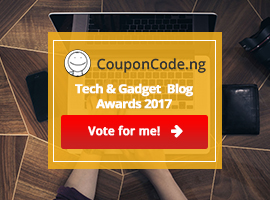 I was looking for a business laptop just like the HP Elitebook Folio 1020 which can guarantee high productivity while also wearing a sexy look so I found the Apple MacBook Air. This is no longer the latest in the markets but it met my requirements and thanks to that, you are getting a review.
Where To Buy Apple Macbook Air
Konga.com|From N190,000|Buy Now
Jumia.com|From N190,000|Buy Now
The Apple MacBook Air features a full-size keyboard and a brilliant 13.3-inch display. And the multitouch trackpad isn't just
surprisingly large, it also brings some of the iPhones mojo along for the ride by letting you use gestures.
The Design
Apple's MacBook Air holds the title of the world's thinnest notebook. When viewed from the side, the MacBook Air is barely there. This 3-pound system measures a remarkable 0.16 inches thin, which goes up to only 0.76 inches at its thickest point. When closed, the notebook is almost laughably svelte, and the rounded corners give it an elegant look and feel. A flip-down door on the right houses the headphone jack, a USB 2.0 port, and a Micro-DVI connector (adapters that output to full-size DVI and VGA connections are included). On the left you'll find the MagSafe power jack. The Apple MacBook Air is so compact because its motherboard, storage, and cooling system fit on a single board the length of a pencil. Helping Apple's cause is Intel's Core 2 Duo processor, which has a 60-percent reduction in footprint compared to other Core 2 Duo processors, and was specially designed for this notebook.
General Performance
The performance of the Apple MacBook Air was generally good. The system didn't lag during my multitasking tests, however, that's because the processor is running at 1.6 GHz, compared to a mere 1.06-GHz for the Sony VAIO TZ150, and a 1.2-GHz CPU for the Toshiba Portege R500. And you get a full 2GB of RAM. You can't upgrade the memory, but i found that it's enough for a solid Mac OS X Leopard experience. The OS booted in a little more than 30 seconds, compared with well over a minute for some Vista-powered ultraportables. In general, applications loaded quickly, and I had no problems importing clips from my flash-based camcorder to iMovie while music played in the background. For me, Apple delivered value for my money.
The Price
The Apple MacBook Air is available in Nigeria at a starting price of N240.000