HTC Nexus Sailfish – Expected Specifications, Price and Availability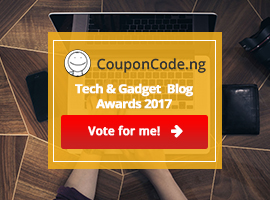 Google is set to release two Nexus devices this year, as is its usual practice. Both would differ in size and one or two internal specs. The bigger one would be more expensive and will contain specs slightly lower in quality/performance than the smaller one which would be cheaper.
Where To Buy HTC Phones  and pay on Delivery
Jumia Nigeria : View Price Offers
Jumia Kenya :View Price Offers
Jumia Ghana :View Price Offers
And here's one secret you probably didn't know about Google Nexus smartphones:
They are all usually named after fishes.
Doubt it?
I bet you see the line of progression now. This year's Google Nexus devices will also be codenamed after fishes, and the smaller and less expensive of the duo has been codenamed Sailfish, according to online leakers, and will be manufactured by HTC. Some specifications of the HTC Nexus Sailfish have been leaked, and here are they.
Read: HTC Nexus Marlin Expected Specifications
It is almost no news now that HTC would be the one to manufacture Google's Nexus phones this year, and the names of the two devices have already…
---
---
HTC Nexus Sailfish Expected Specifications (Details)
---
---
P.S.: Since there have been no leaked photo renders or videos of the HTC Nexus Sailfish, our description of the expected specifications would be based only on the leaked specs, and you might have to conjure up images in your mind.
Display & Body Design
The HTC Sailfish is expected to come with a 5 inches display with pixel density of 440 PPI. The screen is said to be made up of AMOLED panels.
The HTC Sailfish is also expected to come with a fingerprint scanner mounted at the rear of the device. The design in which it would come and its exact position is not known yet, as well as the unlocking speed of the scanner. It should, however, match those found on the Samsung Galaxy S7 Edge and the Apple iPhone 6S Plus, if not better.
---
Memory & Performance
The Nexus Sailfish will be powered by a 64-bit Quad-core Qualcomm Processor with speeds up to 2.0GHz. The model of the Qualcomm processor is not known yet, but it would almost certainly be a Qualcomm Snapdragon processor.
The HTC Sailfish would come with 4GB of RAM, and for now, what is known is that the Sailfish will have a 32GB ROM model. It is not known whether other storage variants will be available.
---
Power & Battery
The only news we have on the battery of the HTC Nexus Sailfish right now is that it would have a capacity of 2,770mAh. No word on whether it supports Quick Charge and ,if it does, what version it is. But considering that other high-end phones come with Quick Charge capability, Google wouldn't want to leave it out of their 2016 flagships.
---
Connectivity
According to the leaked specs, the Nexus Sailfish will possess a single USB-C port situates at the bottom of the device. The Nexus Sailfish will come with the all-new Bluetooth v4.2 and is expected to also come with improved Wi-Fi features and speed, as well as a faster 4G network connectivity.
The HTC Nexus Sailfish will have bottom-facing speaker or speakers, it's not known yet whether it will be single or dual. An headphone jack will be present at the top of the device.
---
Camera
There's not much to say about the HTC Sailfish's main camera, as it's expected to pack 12MP lens. However, the selfie camera will have 8MP lens, and would almost certainly have wider pixels, which is why it wouldn't have many pixels, in numbers that is.
---
Software & Other Features
As per the Operating System, the HTC Nexus Sailfish will ship with Google's brand new Android Nougat 7.0, and this year's Nexus devices will actually be the first to feature the upcoming OS version, as is always the case.
---
---
HTC Nexus Sailfish Expected Specifications (Summary)
---
---
In summary, here are the expected specifications of the upcoming HTC Nexus Sailfish, the larger of Google's Nexus devices in 2016.
5 inches display with AMOLED panels and 440ppi pixel density
Fingerprint scanner mounted on rear of device
64-bit Quad-Core Qualcomm Snapdragon (model unknown) Processor
4GB RAM
32GB ROM
USB-C port *1 (bottom of device)
Bluetooth version 4.2 (latest)
2,770mAh Battery
12MP Rear Camera
8MP Front Camera
Android 7.0 Nougat
---
---
HTC Nexus Sailfish Price
---
---
For now, the price of the HTC Nexus Sailfish is unknown, more so that the photo renders have not been leaked. That said, it is a known fact that the smaller of every Google Nexus pair is usually the cheaper one. I see no reason why this year should be an exception.
Are you excited about these revealed specifications of the Google Nexus Sailfish? What do you think about its 'fishy' name?