ASUS ZenPad 3S 10 with 9.7-inch display launching July 12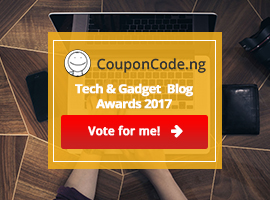 A new tablet device tagged Asus Zenpad 3S 10 has been listed as coming this month from Taiwanese tech company – Asus. The device which was spotted on Asus' Facebook page as well as on several Chinese websites is tipped to be made official at an event in Taiwan on July 12. It will debut as the quick follow-up to the ZenPad 8 and the ZenPad 10 which were announced earlier in June.
The Asus Zenpad 3S 10 features a 9.7-inch Touchscreen display which is the only specs detail revealed for now. However tech geeks have been snooping around and have come out with more details on the device.
The Asus Zenpad 3S 10 tablet is rumored to sport a display with resolution of either 2560 x 1536 or 2160 x 1440 pixels, and is powered by a hexa-core processor.
It is said to pack in 4GB RAM and a huge 5,900 mAh battery with support Qualcomm Quick Charge 3.0 which means the massive battery on the device will charge faster than the standard. Word also has it that it will be a very thin tablet with a measurement of only 5.32mm or 0.2 inches.
If the detail turns out to be true, it means that it will be thinner than the Samsung Galaxy Tab S2 9.7 which has a 5.6mm dimension. It may also indicate that the 5.32mm will be just for the bezels around the front display.
There's currently no information on the price of the Zenpad 3S at present but July 12 is only days away.
Here is a summary of the details we know about so far:
9.7 inch, 2K display (probably 2560 x 1536 or 2160 x 1440 pixels)
Hexa-core processor
4GB of RAM
5,900 mAh battery
Qualcomm Quick Charge 3.0