Dell Inspiron 17 7000 2-in-1 Laptop Specs And Price In Nigeria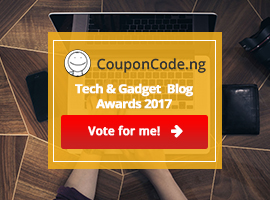 Among the numerous devices and gadgets unveiled at Computex this week, is the Inspiron 17 7000 Laptop from Dell. The Dell Inspiron 17 7000 is the world's first 2-in-1 17-Inch Laptop, running on dual Operating Systems – Android and Windows. Actually, the Dell Inspiron is not the first 2-in-1 laptop, as we reviewed the Dell Inspiron 15 7000 2-in-1 laptop last year. But the fact that the Inspiron 17 7000 is 17 inches wide, makes it the widest 2-in-1 laptop in the world at the moment.
Where To Buy Dell Inspiron Laptops
Konga.com|from N80,000|Buy Now!!
Jumia.com.ng|from N80,000|Buy Now!!
The 17-inch wide display is not the only spectacular feature of this laptop, as it packs other great features, including a special infrared camera that allows you to log in to Windows Hello with just your face. This and other great features are discussed in details below.
Dell Inspiron 17 7000 2-in-1 Notebook Specifications (Details)
---
Display
The Dell Inspiron 17 7000 comes with a wide 17-inches touchscreen display, perfect for the gamers and video freaks, as well as those who love reading digital notebooks, particularly students. Infact, it seems like students were put in mind when the Inspiron 2-in-1 7000 range of laptops were being manufactured, considering their pricing. Though the 17-inches screen is wide, it is actually fairly thin. The notebook part of the 2-in-1 laptop possesses wide-viewing angle screens with FHD Resolution, which allows you to view the device screen clearly from almost any angle. The screen also includes an infrared camera with which you can use to log in to the Hello feature in the Windows 10 OS part of the device. And the touchscreen feature makes it super-easy to scroll through notes and webpages, as opposed to the archaic use of of mouse.
Read Also – 15 best laptops you can buy in Nigeria Specs & Price
---
Body Design
The Dell Inspiron 17 7000 2-in-1 laptop possesses a 360-degree hinge for flexibility and easy viewing from any angle. It also uses Continuum technology, which allows users to switch between four viewing modes; Laptop mode, Tent mode, Stand mode and Tablet mode. The laptop is fairly lighter than previous models, weighing just a little above 2.5 kg.
---
Memory And Performance
The Dell Inspiron 2-in-1 series all feature the latest 6th generation Intel Core processor chips. The laptop bags tinier SSDs which are quicker, faster and less noisy, and produces longer battery life. The device is more shock-resistant than previous models, thanks to the new SSDs included. And for processor memory, this device packs a whopping 16gb of RAM, allowing users to fully practice multi-tasking.
---
Input & Output
Another exciting feature of this device, in terms of input, is the keyboard that has backlights. It has a standard backlit keyboard which makes it easy to type using the keyboard in dark conditions. For those with affinity for third-party accessories, the Dell Inspiron 17 7000 possesses the latest USB Type-C port that works with just about any modern peripheral. One thing that excites me about the Usb Port is that it's compatible with power companions and DisplayPort monitors for sky-scraping external resolutions.
---
Audio & Video
For audio output, the Inspiron 17 7000 uses the Standard Waves MaxxAudio Pro software, which enhances the audio as well as multimedia experience the device gives. Another great feature is the all-new 802.11ac wireless standard technology that provides improved range of streaming and video chats, for the social-savvy.
---
Other Features
The device packs a host of great Windows 10 features like the personal digital assistant, Cortana. Among these also is the aforementioned Windows Hello feature, with an infrared camera for more secure login. Lastly, the device has an all-metal body display and plastic chassis design, resulting in a lighter device.
Dell Inspiron 17 7000 2-in-1 Laptop Specifications (Summary)
Display
Screen:
17 inches
Resolution:
Full HD resolution
Others:
Infrared Camera
---
Body Design
Weight:
2.5kg
Hinge design:
360 degrees
Hinge technology:
Continuum quad-core view mode
All-Metal Body Design
---
Memory
Processor core:
6th generation Intel Core
Processor memory:
16GB RAM with tinier SSDs
Multi-tasking:
Easy multi-tasking
---
Input & Output
Keyboard:
Standard keyboard with backlights
Usb Port:
Usb Type-C compatible
---
Audio & Video
Audio Output:
Standard Waves MaxxAudio Pro
Wireless Audio Technology:
802.11ac wireless standard
---
Other Features
Windows Personal Assistant Cortana
Windows Hello with secured login
As the device is not yet on sale, I won't be able to provide more specs than those above. But as the device and its variants are set to ship from June 2, I'll be coming back with more awesome specs and reviews. Subscribe for e-mail updates below to get an alert immediately the post is published.
Dell Inspiron 17 7000 2-in-1 Laptop Price and Availability in Nigeria
As at the time this post was published, the device has not started shipping, but has been scheduled to ship by June 2. However, it is expected to ship with a starting price of just $799. However, if you don't want a screen as large as 17 inches, or you want a lower-budget device with same specs, you can get the 13-inch or 15-inch variants at starting prices of $529, or the super-affordable 11-inch variant at $249.
*Note:
The variants have almost the same specs as the 17-inch model, with the major differences being the screen size, weight and infrared camera availability.
When the device finally ships, its expected prices are : N180,000 – N200,000 for the 17-inch variant, N110,000 – N130,000 for the 15 and 13 inch variants, and N55,000 – N70,000 for the 11-inch variant in Nigeria.