The Top Three Best Android phones in Nigeria Right Now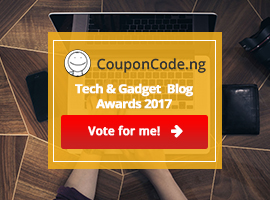 It's usually not easy shopping for a new Smartphone especially now that there are so many wonderful gadgets in the market. Making the right choice of mobile phone especially the latest which is running on Android operating system becomes a tedious task; after all given the harsh Nigerian economy, you'll likely spend the next two years with whichever digital companion you buy.
If you really looking for the best Android phones in the Nigerian market and even globally, then your choices are not that very large because the newest big-name Android phones are just three; the Samsung Galaxy S7, HTC 10 and LG G5.
These three mobile machines could arguably be said to be the three best Android phones around presently and they all have hit the Nigerian mobile phone market at staggering prices. But even though they all have admirable features, just one of them is the best of the bests.
Mind you, we are only talking about Android phones, that is smartphones that run on Android operating system. If you are a fan of Apple, of course we know you getting an iPhone no doubt, good luck about that.
In order to make a reasonable decision as to the best Android phone around at the moment, we'll take a look at the design, display, camera, software and performance of the three top shots – Samsung Galaxy S7, HTC 10 and LG G5.
Design
Samsung Galaxy S7: Samsung's 2016 latest Flagship Android phone – the S7 bears striking resemblance to its predecessor the Galaxy S6. It comes as usual with a metal frame which is covered by glass panels on the front and back. It won't be a bad idea to describe the Galaxy S7 as having a near perfect design.
Added to that is the fact that the S7 is waterproof. There have been several cases of Nigerians dropping their phones in water mistakenly and most times those phones never survive. But you can drop the Galaxy S7 in water for up to 30 minutes and it will keep working no problem. Unfortunately, thanks to its smooth glass body, the S7 is also a fingerprint magnet, which takes away from its luster.
HTC 10: The HTC 10 comes completely wrapped in a metal body. It also has an edge-to-edge glass panel in the front which gives the HTC 10 a luxurious look. It is, however, a bit on the bulky side.
LG G5: Like the Samsung Galaxy S7 and HTC 10, the LG G5 sports a metal body. But the G5 is unique in that the handset has no physical home button on its front panel. Instead, LG has placed the home button on the back of the phone within easy reach of your pointer finger.
The G5 has been designed as a modular handset, which means you can remove the bottom of the phone to do things like change its removable battery.
The Verdict: Each of these phones is well designed and attractive, but the fact that the S7 is waterproof is incredibly appealing. Sure the LG G5 allows you to swap out your battery, but I'm sure you'd rather have to recharge your phone than worry about it being ruined after falling in a pool of water.
Display
Samsung Galaxy S7: The Galaxy S7 comes with a 5.1-inch display and deploys a super AMOLED (active matrix of organic light-emitting diodes) display which is reputed to be among the brightest and most vibrant you'll find on a smartphone.
HTC 10:  HTC 10 comes 0.1-inch wider than the S7, with a 5.2-inch Super LCD 5 display that when viewed head-on looks clear and crisp. The problem is that the 10's screen is incredibly dim. When standing alone though, its screen seems plenty bright but when it's placed next to the S7 it's a completely different story.
LG G5: HTC's 10 isn't the only phone with a dim display. In fact, the LG G5's 5.3-inch panel is even dimmer than the 10's. Like the 10, text and images viewed on the G5 look clean and sharp, but the screen just isn't bright enough even when viewed inside under normal lights. Trying to view the screen in bright sunlight is almost uncomfortable.
The Verdict: There's no contest here, the Galaxy S7 has the brightest, most colorful display of the three.
Camera
Samsung Galaxy S7: The Samsung Galaxy S7's new 12-megapixel camera takes some of the best shots you'll get with a smartphone.
Colors look fantastic, and details are razor sharp. More so, the S7 is an absolute delight when it comes to taking pictures in low-light situations.
HTC 10: The HTC 10's 12-megapixel rear camera is one of the most capable shooters HTC has produced. Images come out clear, and low-light photos are reasonably clean. If this was your everyday shooter, you'd have little to complain about.
That said, the HTC 10's camera doesn't offer as much color as the S7's and doesn't give a sharp image as the Galaxy S7.
LG G5:  The G5 is unique in that it has two separate lenses for different shooting situations. One lens is used for your standard close-up shots and captures 16-megapixel images, while the other is designed for large panoramic pictures and captures 8-megapixel images. In reality though, you'll more than likely end up using phone's standard 16-megapixel camera.
The G5 gives clearer low-light shots than the HTC 10, though not as bright as the Galaxy S7's pictures.
The Verdict: None of these three phones takes bad photos, but between the three the Galaxy S7's camera stands out with its clearer shots and low-light photo capabilities.
Performance
Samsung Galaxy S7: The S7 is powered by a quad-core processor and 4GB of RAM, which makes it an incredibly powerful handset. The S7 comes with 32GB of on-board storage. And if you run through all of that, you can always throw in your own microSD card to increase the S7's storage capacity.
The S7's battery will last all day on a single charge, and thanks to its fast-charging capabilities you can get a 50% charge in 30 minutes.
HTC 10: The HTC 10 comes with the same quad-core processor and 4GB of RAM as the S7, so you're not going to see a huge difference between the two handsets in terms of performance. Also like the S7, the 10 comes with 32GB of storage that can be expanded using the phone's microSD card slot.
Like the Galaxy S7, the 10 will also charge to 50% in 30 minutes.
LG G5: The LG G5, like the HTC 10 and Galaxy S7, has the same processor and 4GB of RAM. In other words, these phones are all fast. You'll also get 32GB of on-board storage that can be expanded with a microSD card.
The LG G5 does, however, have a slightly smaller battery than the S7 and HTC 10. Still, you can remove and replace the G5's power plant when it's running low on juice, something you can't do with the S7 or HTC 10.
The Verdict: You're not going to see any major differences in terms of performance between these three phones, but the LG G5's removable battery sets it apart from the pack.
Software
Samsung Galaxy S7: Samsung's Galaxy S7 runs on the Google's Android 6.0 operating system, but augments the software with its own TouchWiz interface which tend to change the user interface to look different from Google's Android interface.
HTC 10: This is as close to running an untouched version of Google's Android 6.0 software as you can get short of buying one of Google's own Nexus phones. HTC has only made slight changes to Google's Android interface and the user experience is better for it. On top of that, HTC has done away with its own apps that essentially mirror existing Google apps, so you don't have to deal with having two photo gallery apps or two Web browsers.
LG G5: LG also runs Google's Android 6.0 operating system, but unfortunately the OS is completely covered by LG's confusing user interface. See, like Samsung, LG puts its own stamp on Android by changing the operating system's icons and notification menu.
The Verdict: The three phones run on Google's Android operating system but in terms of intrusion, HTC 10 has been less intrusive in redesigning the phone's user interface.
And the winner is …
We've considered five key specifications of these top three super brands. In almost all aspects, the Samsung Galaxy S7 came out head and shoulders above its competitors. If you're in the market for an Android phone, the S7 is easily the best option available.