Apple iPhone 7: Expected Specs and Features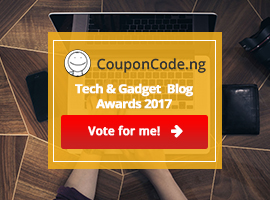 The much taunted Apple iPhone 7 which is expected from the Silicon valley tech company has been the subject of series of leaks, rumors and predictions in recent times.
The iPhone 7 another flagship device from Apple, is expected to come in two sizes 4.7-inches for the iPhone 7 and 5.5-inches for the iPhone 7 Plus.
Where to Buy Apple  iPhones & Pay On Delivery
Jumia Nigeria  |View Price offers
Jumia Kenya |View Price offers
Jumia Ghana  |View Price offers
Leaked images of the iPhone 7 back casing showed what the new rear camera will look like – it somewhat appears to protrude outwards. The camera hole also appears to be slightly larger than the current 12 megapixel shooter in the iPhone 6s.
The phone leak also suggests the iPhone 7 Plus will adopt a dual camera which seem to be the rave among high end smartphones presently. Already HTC adopted the feature initially for 3D and more recently for other features, and Huawei and LG's flagships this year has been outed with dual rear shooters.
Read Also – March 2016 List of Apple Iphones Specs & Price in Nigeria
The new design of the camera does suggest that substantial improvements to photo and video quality are on the cards. To clear your doubts, the same source correctly leaked the iPhone 6 design too, adding to its legitimacy.
The case leaks do not include holes for a 3.5 mm headphone jack which is rumored to be going away for the iPhone 7 — Apple will rely on Lightning connector and Bluetooth wireless headphones for audio output..
The iPhone 7 is also tipped to come with a 3GB RAM, possibly 256GB of internal memory and will feature a battery size slightly larger than the current-generation iPhone 6 and iPhone 6s. The iPhone 7 will include a battery with a 1735 mAH capacity and iPhone 7 Plus will feature a 2810 mAH battery. On both models, this is (slightly) more than the current-generation iPhones. The iPhone 6s and iPhone 6s Plus have batteries with 1715 mAH and 2750 mAH respectively.
Of course, it's still early days, and the iPhone 7 design is far from official. We won't really know the truth of the matter until September, so keep in touch with this blog and we'll let you know as fresh news about the Apple iPhone 7 unfold.