Useful SEO Tips for Content Marketing relating to Ecommerce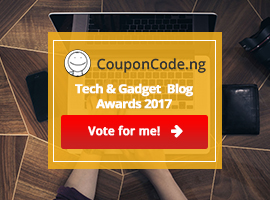 E-commerce is an ever growing industry with a popularity that never seems to plummet. But it is not possible for interested buyers to shop from you if they fail to find you over the internet. And that is why e commerce stores have fondly begun to opt for e-commerce SEO services.
SEO stands for search engine optimisation and is a necessary tool when you wish to have traffic driven towards your company website. SEO helps improve the visibility of your website in search engine results. In case you are wondering why this is so important, it would be valuable for you to know that the higher your website appears on the list of search engine results, the larger the traffic that gets driven to your e store.
Since there is no 'one size fits all' trick to optimise your website, different people use different strategies for their sites to gain popularity over the internet. One of the most important and in-demand strategy is doing content marketing right. Dished out here are six tips that will help you succeed in your content marketing efforts.
Beware of duplicate content
Avoid as much duplicate content as possible. They are your website's biggest foe. All websites containing duplicate content are penalised by search engines in a way that harms their business. Search engines push down websites with copied content. As a result, all your efforts to stand out go in vain. That why, it is important for every e-store owner to keep track of what content reaches their site visitors.
Having a content strategy is indispensible
Always keep your website updated. Keep adding new and unique content to the site. Remember, this should be done on a regular basis. Make sure the content you add is high quality and related to the products or services you sell. By doing this, you not only secure a better position in the search engine results but also benefit users.
Say 'no' to manufacturers' product descriptions
It's never an easy job to create your e-store's own product database. The reason why this is so difficult is because it is an extremely time consuming process. In order to save on time, many e-store owners prefer to copy- paste manufacturers' product descriptions onto their sites.  It's a big no-no if you want to attract traffic towards your website. Re-writing the product descriptions can considerably minimise the risks involved.
Get product images optimised
There are scores of people who search for products under the 'images' head of search engines. In fact, the image search functionality is being popularly used for locating products over the internet. The best way to make sure the images present in your website reach interested and potential customers is by getting them optimised.  The ideal method to ensure this is by incorporating pertinent keywords into each and every image's ALT tags. Never make use of stuffing keywords. Make sure only directly related keywords are used.
Meta descriptions should be unique
If you thought using the same meta description for every page of your website is a time saver and should be practiced, you were all wrong. It's a strict SEO no-no. Insist on variety when you are getting meta descriptions for your web pages created. This is to make sure people know what they are exactly going to view on a particular page.
Don't forget to incorporate product reviews
The mantra for gaining a good SEO ranking is having unique content in your website. And that is why you can gain benefits by allotting fields for customers to add feedbacks linked to products they have used.
By following these simple tips you can secure a better slot in search engine results.