Alcatel Xess Specifications & Price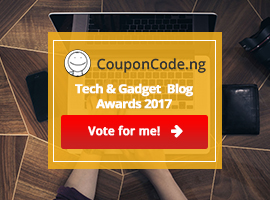 17inch Sounds like a lot right?Yeah,that is exactly what Alcatel is offering you with its latest Slate. First showcased & demoed at the 2015 IFA conference,the Alcatel Xess is a mini TV  which Alcatel is parading as an Android tablet with its gigantic 17.3-inch screen and powerful JBL speakers. This isn't the first time we are seeing a Tablet huge as this, Suncentech's Allwinner A83 23.6 inch tablet and Samsung's SM-T670 12.9-inch tablet are also members of this unsual category of Android Tablet.
Alcatel's own idea of making the Alcatel Xess isn't for it to be used as a portable, but one which is portable enogh to be taken round the house, and to ensure you get maximum satisfaction,Alcatel provided the Alcatel Xess with  a rear  kickstand at the back to keep it on its feet allowing you to place it in different positions based on your leisure. A stylus is also provided for easy navigation of the mammoth display.
The tablet comes with a 17.30-inch display with a resolution of 1920 pixels by 1080 pixels
The Alcatel OneTouch Xess features a a 17.30-inch display with a resolution of 1920 pixels by 1080 pixels
 And is powered by 1.5GHz octa-core MediaTek MT8783T processor with 2GB of RAM. & 32GB of internal storage which is expandle via  microSD card.
Other specs include a dual 3-watt JBL speakers,10,000 mAh battery, a custom Android operating system called Phoenix OS based on Lollipop and a 5MP front facing camera
Alcatel OneTouch Xess specifications
3-inch (1920 x 1080 pixels) 10-point multi-tuch display
5 GHz Octa-Core MediaTek MT8783T processor
2GB RAM, 32GB internal memory, expandable memory with microSD
Android 5.1 (Lollipop)
5mm audio jack, Dual 3-watt JBL speakers
WiFi 802.11 b/g/n, Bluetooth 4.0
10,000 mAh battery
Connectivity options include Wi-Fi, GPS, Bluetooth. Sensors on the tablet include Proximity sensor, Ambient light sensor, and Gyroscope.
Alcatel Xess will be officially announced later in April at a yet unkn0wn price.