TecLast X3 Pro 2 in 1 Ultrabook Tablet PC Now Available on GearBest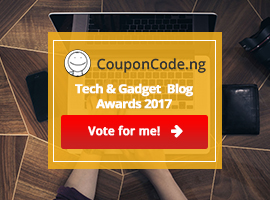 Launched alongside the Teclast Tbook series, the new Teclast X3 pro is an impressive hybrid tablet PC which shares the same design with its predecessor –the Teclast X2 Pro,but with more powerful internals and invariably a much better performance. The stylus enabled Teclast X3 pro features specs that would place it against the likes of Apple entry level Microsoft surface pro.
Design and display
The most obvious similarity between the Teclast X2 pro and the latest Teclast X3 pro is in their look. The Teclast X3 pro weighs only 0.860 kg thanks to its slim & strong aluminum chassis which bestow on it a premium status.
And to enhance full productivity of the Teclast X3 pro, the X3 pro is designed to perform both as a conventional tablet for fun lovers and a small laptop for business conscious users using its docking keyboard interface.
The Teclast X3 pro hybrid PC  features same 11.6 inch full HD IPS display as the Teclast Tbook 11 and is powered by an Intel Core M3-6Y30 Skylake processor supported by 8GB of RAM together with 128GB of internal storage. With the new Skylake Chipset ,8GB RAM and 128GB ROM onboard,the Teclast X3 pro is expected to perform a lot more better than the Teclast X2 Pro with  the intel Core M 5Y10C  chipset and only 4GB of RAM.
The Teclast X3 pro boots the latest Microsoft Windows 10 OS offering you the best of Microsoft Latest features on the Windows 10 OS. Toshiba says buyers should expect up to eight hours of battery life, which is decent for a machine packing latest Core i processor.
Elsewhere, the Teclast X3 pro comes with a Stylus pen to meet your daily office and entertainment needs. There is also a 5MP rear camera  and a 2MP front facing camera  all without flash and a 4500mAh battery to ensure you are always productive during the day. Other features of the Teclast X3 Pro include HDMI, TF card slot, Docking Interface , 2x USB 3.0 port , WiFi and Bluetooth connectivity.
The Teclast X3 pro can be purchased globally via Gearbest with free Shipping to any part of the World at about $429.99 only and only for a limited time.