KONGA LAUNCHES SAME DAY DELIVERY SERVICE IN LAGOS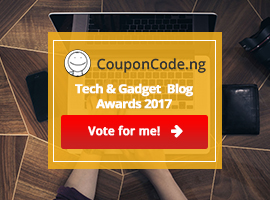 Konga.com, the largest online mall, trading tens of thousands of items with nationwide delivery launched two new services – Same Day Delivery Service which allows Lagos Customers receive their orders the same day they place it &KOS (Keep on Shipping) DeliveryService, a new service that allows Konga ship orders for other businesses and individuals outside Konga.
Speaking at the media launch, Shola Adekoya; the CEO of Konga.com said "Konga is launching two game changers; Same Day Delivery and rebranding our proprietary nationwide logistics service from K-Express toKOS built to improve delivery capabilities." "With Same Day Delivery, whenyou place order on www.konga.com/samedaydelivery for an item before11am, rest assured that your item will be delivered to you the same day. When you order after 11AM, the item will be delivered to you on or before 12Noon the next day. This service is available from Monday through Saturday in Lagos metropolis for now but will expand to other locationsacross over the country shortly."
Konga'sDirector of Fulfilment Operations; Wale Adisa said with the experience built over 18months and with reach in all the state capitals in Nigeria, KOShas been rebranded to grow the ecosystem by opening up Konga's ability to deliver promptly and in good condition to corporate bodies, e-commerce and individuals in all the 36 states in Nigeria" More details about KOS can be found on www.kos.ng.
Konga's constant innovation drives its guiding mission as the engine of trade and commerce in Africa.