Jumper EZpad 5s Full Specs and Price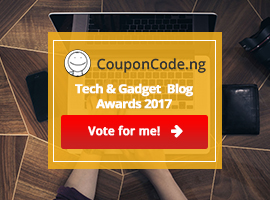 For those moments you want to flex on Android and also on Windows at same time, getting a 2-in-1 tablet-PC is your sure bet. We know you want to roll that way so we got you a very classy 2-in-1 tablet PC for all the fun. Of course I am talking about the Jumper EZpad 5s.
The Jumper EZpad 5s is a very cute 11.5 inch  device which is able to go into two different modes to serve either as a Windows PC or as an Android flagshipm. The Jumper EZpad packs two operating systems at a time. First, there is the latest Microsoft Windows 10 and its full features, and then an Android 5.1 OS for mobile fun.
Jumper EZpad 5s Specifications
Delving into the specs, the Jumper EZpad 5s packs the all powerful Intel Cherry Trail Z8300 64bit Quad Core processor, pacing along a speed of up to 1.84GHz. The processor is paired with a massive 4GB RAM which means speed is guaranteed.
In addition, a 64GB eMMC ROM Storage Capacity provides room to store pictures, videos, music and more and if this is not enough, you can add in a TF Card of up to 128GB. One can also be sure of a crystal clear display as there is an 11.6 inch IPS Touch Screen with 1920 x 1080 Resolution plus an Intel HD Graphic Gen8 GPU.
On the camera department you will find a 2.0MP front camera and 5.0MP rear camera which lets you capture memorable moments or chat with friends.
Connectivity option includes a Bluetooth 4.0 interface and an HDMI outlet.
Pricing and availability
Finally, you will be grateful to know that the Jumper EZpad 5s won't break your bank as it currently sell on Gearbest  for a limited time at about $240.