Huawei Matebook Specifications & Price in Nigeria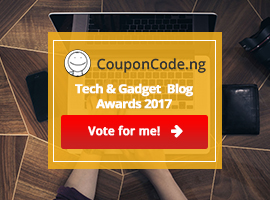 Tipped to hit the retail stores in March, the Huawei Matebook is Huawei's first convertible table PC.The Huawei Matebook can be considered a cheaper alternative to Microsoft surface pro and the Galaxy tab pro.
Measuring only  6.9 mm (.27 inches) thick, the Huawei MateBook is of the same thickness as an iPad Pro, and but slimmer than all Microsoft Surface models. It's also lighter than both models, weighing only 640 grams (1.4 pounds).
The device is a convertible tablet featuring a 12-inch 2160 x1440 pixel resolution IPS Display and powered by by a 6th-generation Intel Core M3 processor along with 4GB of RAM, and 128GB of non expandable storage. The top of the line Huawei Matebook is powered by an Intel Core M7 with a speed of up to 3.1GHz along with 8GB of RAM and 512GB of non expandable storage.
The Huawei Matebook unlike the Microsoft surface Pro comes with just a single – 5-megapixel front-facing camera, an embedded fingerprint sensor for added security and dual speakers. The device comes with a pressure sensitive stylus, a water resistant Keyboard case and a dock (the dock incorporates two USB ports, an HDMI port, a VGA port and an Ethernet port) all of which comes at an extra cost. The Huawei Matebook is fueled by a 33.4-watt hour battery with up to 10hours rating.
Connectivity options on the Huawei Matebook includes a Bluetooth 4.1 and Wi-Fi 802.11 a/b/g/n/ac MIMO .
Huawei MateBook specs:
Intel Core M processor: Core M3, up to Core m7
Storage: 128GB, up to 512GB
RAM: 4GB or 8GB
5-megapixel front-facing camera, no rear camera
12-inch, 2,160×1,440-pixel resolution display
400-nit brightness
4-watt hour battery, approximately 10 hours of battery life
Colors: Gold, grey
Case colors: Orange, brown, black, beige
Pricing and Availability
The Huawei Matebook will be available later in the year at  €799 for the core M3 model and  up to €1,799 for a 512GB model with a Core M7.Both model of the Huawei Matebook when available in Nigeria will range from N180,000 –N300,000 depending on the prevailing Market forces.
Related Tags: