List Of Yudala Offline Retail Shops & Website in Nigeria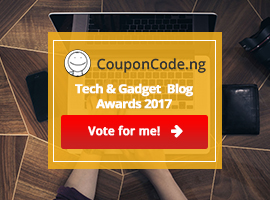 Yudala  Nigeria Limited is an fast growing  first ever composite online and retail chain, with the concrete ambition of becoming the market leader in trade and commerce on the continent. Yudala offers sales of  Mobile device and their accessories , laptop and Desktop accessories ,Electronics, Home and Kitchen accessories etc  through the its Online shop and  various branches spread out select cities in Nigeria.
Yudala Opened up for Business in Mid 2015 with four offline branches in Lagos, and has now expanded to other cities in Nigeria.
If you wish to order Mobile phones or other products  online from Yudala or you wish to check the price list of products available on Yudala,you can do that via  www.yudala.com ,but if you wish to visit Yudala Offline retail shop in your location, then you can check out Yudala  Offline Retail Shops below.
Lagos
 Gbagada
 5 Redemption Crescent Gbagada
 E: [email protected] M: 08129851298
 Ikeja
 10 Medical Road, Ikeja
 E: [email protected] M: 08090236180
 V.I
 27b Idowu Martins St,Victoria Island
 E: [email protected] M: 08129851266

Lekki
1st Floor The Palms Shopping Mall, Lekki
E: [email protected] M: 08090236185
Uyo
170 Ikot Ekpene Road, Opposite Uniuyo Annex Gate, Uyo
E: [email protected] M: 08129851119


Abuja
Shop 1: Plot 20 Port-Harcourt Crescent, Off Gimbiya Street, 
Area 11, Garki - Abuja
E: [email protected] M: 08090400908
Shop 2: Banex Plaza Beside Unity Bank, Wuse 2. M: 08028993368
Owerri
65b Mbaise Road,Owerri
E: [email protected] M: 08090235723



Ibadan
Shop UL39, The Palms Shopping Complex, Corner of Liberty Stadium Ring Road, Ibadan
E: [email protected] M: 08090161693




Asaba
339 Nnebisi rd, Opposite Asaba Stadium, Asaba
E: [email protected] M: 08129851099



Enugu
134 Upper Chime Avenue, New Haven, Enugu
E: [email protected] M: 08027515818



Warri
Shop 42, ShopRite, Effurun Roundabout, Warri
E: [email protected] M: 08129851098



Port-Harcourt
78A Main Aba Road, by Govt. Craft Center
PH City 
E: [email protected] M: 08129851096

Kano
Shop G13,Ado Bayero Mall, Kano. 
E: [email protected] M:08028993166
Related Tags: