Lenovo Lemon 3 launched with 13MP rear camera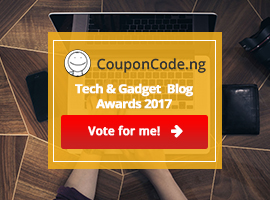 Lenovo has launched a new product into the market which it has christened  Lemon 3. The Lenovo Lemon 3 is powered by a Snapdragon 616 chipset and features a nice 5-inch Full high definition display.
The fruity Lenovo Lemon 3 smartphone which is billed as a budget phone comes with a 2GB RAM and 16GB internal memory which is actually expandable with the inclusion of a micro SD slot which can take a SD card of up to 128GB.
For those who are freaky about sharp and clear camera photo, this might be good news. The device features  a whooping 13MP rear camera and as usual a  5MP front shooter. For a budget phone, 13MP rear camera is a great achievement and a boost to the phone's projected market performance.
The Lenovo Lemon 3 is also LTE enabled and has dual sim capability as well as WiFi, Bluetooth, GPS and Micro USB. It also comes with dual audio speakers and a awesomely perfect 1080 pixel display.
The handset which is available in only Gold and silver colors for now, adorns an Android 5.1 Lollipop operating system which runs on a 1.5GHz octa core processor.
The handset also comes with a 2,750mAh battery and I would say we have seen better. The Xaiomi Redmi 3 which was also recently launched and falls within the same price range as the Lemon 3 comes with a larger 4,100mAh battery but sports a lower 720 pixel display.
But then the price tag will blow your mind aware and remove whatever reservation you have about the battery capacity of the Lenovo Lemon 3. The phone's price has been fixed at RMB 699 in China which converts to about $105. Lenovo Lemon 3 has not become available in Nigeria but if it does enter the market, it should sell for between 18,000 naira and 25,000 naira,. Quite a bargain it is, don't you think so?