Facebook's Oculus Rift first shipment sold out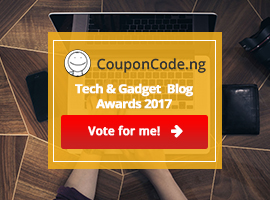 Mark Zuckerberg is very well making sure the Facebook brand does not go the way of other social networking sites like myspace. The tech mogul has got a team of innovative execs who are steadily expanding the brand and broadening its relevance.
Facebook has again announced the release of Oculus Rift, the VR gaming device conceptualized by tech company Oculus, which Facebook acquired for $2 billion.
The Virtual reality headset is now available for pre-order at $599 with shipping available in the US and to 19 other countries. Shipping will commence in March.
For the money, you'll get a wired headset, a camera that you'll place on a desk or wall to help track your head movements, and a Microsoft Xbox One gamepad (with a USB wireless adapter) to let you navigate virtual reality apps and games. It also comes with a newly announced simple media remote: the Oculus Remote.
Two games are also included, free of charge: Lucky's Tale, a Super Mario-like game where you play a fox exploring a cartoony world one jump at a time, and Eve: Valkyrie, a fast-paced space dogfighting game that puts you in the cockpit of a starfighter.
As it stands the device is selling fast as the company appears to have sold out on the orders shipping in March, April and May. The pre-orders now available are slated for shipping in June.
It is still unclear when the device will be available in Nigeria and other parts of Africa. But if it does come, not all computers meet the system requirement to be able to play the Rift with. According to Oculus, for users to get the full experience the game offers, they'll need a fairly strong personal computer, as the headset requires an Nvidia GTX 970 or AMD 290 and an Intel i5-4590 equivalent or greater CPU, at least 8GB of RAM, HDMI 1.3 output, three USB 3.0 ports, one USB 2.0 port, and Windows 7 Service Pack 1 or greater.