Ebimablog Is Now Gadgetsng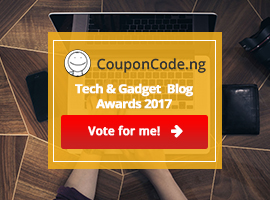 You think you have been directed  mistakenly to another site? , Oh No! , this is the Same Ebimablog you used to know, but there is a twist to it, Ebmablog is now Gadgetsng, a new name, same content ,more authors and more trust.
So why the change? I can say the change of name is long overdue, we needed a name all of our reader can easily recall, hence the choice of the GADGETSNG Moniker. Over the last few years, Ebimablog has grown to be one of Nigeria leading technology and reviews website .While you think it's a bogus claim, it is clearly evident going by its Alexa Ranking and also confirmed by an Independent post written by another Leading Technology site – Mobility Arena.
Over the years, we have close to a million of reader/subscribers who depend on what we have to share every month, we aim to reach out to more of you (our readers) under the new Name as we now reach out to audience in Kenya, Ghana, South Africa, Some other African countries and a fraction of Audiences from other parts of the World.
Please Subscribe to Gadgetsng  by Email ,Join Us on Facebook ,Twitter,Whatsapp  to ensure you receive First hand Information ,announcements,latest review and other exclusive deals from us when they are available.