2015 Dell XPS 13 Notebook Review And Price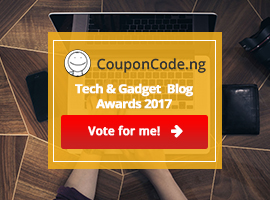 As the year 2015 whines down the 2015 version of the Dell XPS 13 notebook seem to be earning itself the title of one of the best laptops for 2015. Boasting of a Bright quad-HD touch screen; Slim, modern design; Good performance; New USB-C Thunderbolt 3 port this notebook has got all it takes to blow your mind.
With this latest updates, Dell has given the XPS 13 a brighter screen, longer battery life, a new USB-C port with Thunderbolt 3 and your choice of Intel's latest 6th- generation Core Series CPUs. Isn't that great?
THE DESIGN
I have often called for more credits to Dell for all its great sense of beauty in building it laptops and Dell has proven yet another point with this one. The current XPS 13 features a carbon-fiber deck sandwiched between ITS brushed-metal lid and bottom, which creates AN appealing and modern two-toned look.
The latest version of the Dell XPS 13 features a reversible USB Type-C port with support for Thunderbolt 3. Though it doesn't
charge the laptop, this Type-C connection transfers data at up to 40 Gbps or outputs video to multiple 4K displays over a single cord. The other ports include two traditional USB 3.1 ports, an
SD card reader and a combo headphone/mic jack.
GENERAL PERFORMANCE
The 2015 version of the Dell XPS 13 features a 6th-gen 2.3-GHz Intel Core i5-6200U CPU, 8GB of RAM and a 256GB PCIe x4 (aka NVME) SSD. In my tests, this machine multitasked, streamed video and even when I streamed multiple 1080p 60 fps videos in YouTube with 15 other tabs open in Edge, there wasn't a hint of slowdown. The performance was generally excellent.
THE PRICE
In spite of the fact that this notebook is loaded, I think Dell is not asking for much at N160.000.