Microsoft Lumia 950 & Lumia 950 XL Now Available in India at Rs 43,700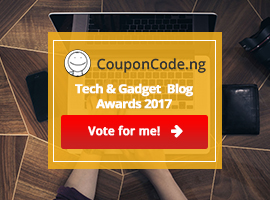 Microsoft Inco in keeping to its promise , has officially introduced  l its first Windows 10 Mobile handsets – the Lumia 950 Dual SIM and Lumia 950 XL Dual SIM to the India Market .Pre-order for the Lumia 950 & 950XL is already is progress with real availability slated to start from December 11 from  'best buy' at of Rs. 43,699 and Rs. 49,399 respectively.
Also introduced to the Indian Market is Microsoft Windows 10 Continuum feature which makes smartphones essentially computers with a different operating system and interface. With this,the two new devices can be converted to a mini-computers – in the traditional PC sense.
In terms of specifications, the Microsoft Lumia 950 comes with a 5.2-inch AMOLED Display with 2560×1440 pixel resolution (564ppi), 1.8HHz Snapdragon 808 64-bit hexa-core processor, 3GB RAM, 32GB internal storage and a microSD card slot for memory expansion. The Microsoft Lumia 950XL on the other hand features a larger 5.7-inch IPS display (2,560 x 1440 pixel) and 518ppi pixel density with a 64-bit octa-core Qualcomm Snapdragon 810 processor.
Boththe Lumia 950 & Lumia 950xl are both provided with  a 20MP PureView rear camera with triple LED flash and a front camera of 5MP with wide-angle lens. Providing the power juice to the Lumia 950 is  a 3,000mAh battery while that of the Lumia 950XL is slghtly  larger at 3,340mAh.
Microsoft has launched the Lumia 950 and Lumia 950 XL in India. The Lumia 950 is priced at Rs 43,699 while the Lumia 950 XL is priced at Rs 49,399. Both these devices come in dual sim variants and will go on sale starting December 11 via Amazon India, Reliance Digital stores and Microsoft Priority sellers.Users who pre-order the devices will get a Display Dock free worth 5999, as long as stocks last.