Jumia Black Friday -90% Discounts ,Free Delivery and Lots Of Free Shopping Vouchers Available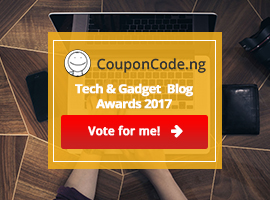 Jumia Nigeria, a leading Nigeria Online  retailer, has announced that it will be offering  a lot of  deals for the 2015 edition of the yearly Black Friday Sales  coming up on November 27, 2015.For the 2015 Jumia black Friday sales, Jumia Nigeria will be be teaming  with MTN, Binatone, Mediatek, Infinix and Innjoo to give you the biggest shopping event Nigeria has ever witnessed.
Visit Jumia Black Friday store Now
The 2015 edition of the Jumia Nigeria Black friday sales  will feature flash sales, exclusive fashion deals, blockbuster discounts and more at up to 90% off for everyone. 1000 products with the best prices guaranteed in Nigeria will be available for Black Friday. Customers will be buried under a 24-hour long avalanche of deals and Flash Sales! All the big electronics and fashion brands have RSVPed"YES!" to the event.
Read Also : 2015 BLACK FRIDAY ONLINE DEALS IN THE NIGERIA : HERE'S HOW TO FIND THEM
 Like previous years, Jumia 2015 Black Friday deals  promises huge  discounts of up to 90% on items across all  categories ranging from Mobile phones and Electronics to Fashion and Beauty products with free delivery to all parts of Nigeria.Lastly and more importantly,some  lucky Black Friday shoppers will stand the chance to win extra vouchers if they shop on Jumia during Black Friday.
Link ===See all Jumia Black Friday Deals .
Jumia Kenya ,Jumia Ghana and other will also be offering similar deals,so keep a date with us here  as it will be an epic battle of the fastest fingers!
What is your experience with previous versions of the Jumia Black Friday deals?Let us know what you think using the comment section below.