Innjoo 2 unboxing and first impressions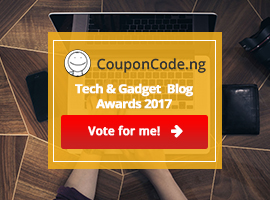 Innjoo's  first flagship series-the Innjoo One  was by Ebimablog's  and many others evaluation was a nice piece of Smartphone,and that accounts for its long standing sales in the Mobile Phone market. A new iteration of the Innjoo one in the name of Innjoo 2 has been announced to succeed the Innjoo One,.The Innjoo two  while remaining affordable,brings with it some unique features .
Chief among them is the presence  of a Finger print  sensor & a front facing flash light.There are other differences as well, more about which you can read here.
The Innjoo 2 arrived our arena Yesterday, and right away we went ahead to have a sight of what there is in the box. It is as slim & Light weight as the Innjoo One , and you will for once immediately notice the change in design.
First thing first,read full Specs of Innjoo 2 .
Our review unit came courtesy of Innjoo
The Unboxing
Except you are new to the innjoo Phone,you would be dissapointed to see the innjoo 2 box,especially if you like it fanciful.Its same signature box for which all innjoo phones are known for ,unless off course the new Innjoo Max plus whose packaging is a little different 
Opening the box is straightaway,as there is no adhesive or whatsoever holding the box.Once you take off the top covering, you will have access to the phone rightaway.
Once you remove the phone, you will see the included accessories without a user manual and warranty document,at least not with the unit i have.
Innjoo 2 First Impressions
I have only  spent few hours using the Innjoo 2, so a  full review will follow in the coming days, but before then my first impression so far is very encouraging.
The new designs of the Innjoo 2 makes the device fit into one hand with a firm grip,thanks to the rounded designs and the minimal weight of the innjoo 2.
The Fingerprint works faster as touted by the company,except with a wet, dirty or stained fingers.
Lastly the Innjoo 2 comes with a 13Mp camera with flash,but from the little time i have used it so far,the LED flash seems to be a Marketing gimmick,more of this and more in our Hands-On review.
The Innjoo 2 ,innjoo Max 2 & Innjoo Max 2 plus were all unveiled recently with the Innjoo Max 2 & Max 2 plus already on pre-order via Jumia Nigeria.The Innjoo 2 will be available at a market price of 35,600 in Nigeria ,the innjoo Max 2 for N21,500 and the Innjoo Max 2 plus for N23,500.
Where To Buy The Innjoo Max 2
Jumia.com..ng|N21,500|Pre-order only