How Infinix Mobility is ruling the African smartphone market with online strategy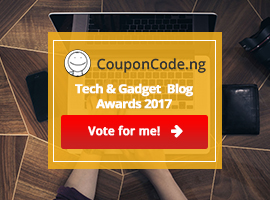 After the huge success of Infinix HOT, the fastest selling device launched last year, Infinix Mobility, the 3 years old smartphone company which is the No.1 Online smartphone brand in Africa. Increasing its online presence, Infinix Mobility has moved to another level by reaching more hands in Nigeria and globally all around Africa.
Controlling the market with 2 powerful series
Infinix product range is not as large as its competitors; two series are covering the market: ZERO and HOT series. Infinix HOT product line as entry level smartphones. Under the HOT series, Infinix NOTE product are more likely mid-range devices focused on entrepreneurs who need smartphones as working tool. While the ZERO series offer higher ends devices targeting the developing Nigerian middle class.
Nevertheless, the manufacturer manages to reach its target audience. The smaller product range allows the manufacturer to focus its attention on the research and development of each product.
Infinix Mobility the No.1 Online smartphone brand in Africa sold 157,860 units of HOT 2
The smartphone manufacturer has sold over 150,000 units of its latest device. 70% of sales are driven by E-commerce by passing the need for costly physical distribution networks. While 30% are achieved through traditional channel including operator's retail stores.'
The HOT series offers affordable device below USD100. Infinix HOT series smartphones are designed for youths with a restricted budget. Infinix HOT 2 is the proof that entry level gadgets can provide interesting specs and perfectly fit end users needs. To even more enlarge its audience, Infinix Mobility released two versions of Infinix HOT 2. 1GB RAM at ₦ 17,500 and 2GB RAM at ₦ 19,500.
Software speaking, HOT 2 is coming with the latest operating system in the market, Android Lollipop 5.1. As technology is moving fast, Infinix is following. The smartphone also manages your power and data usage. The device will receive an automatic and free update of Android Marshmallow 6.0 this month.
Recently, Infinix mobility developed its own User Interface (XUI): better design, faster screen responsiveness and energy efficiency. When you have a look at the smartphone market, all manufacturers provide the pretty same user interface, that's where Infinix Mobility stands out of the crowd, delivering customized interface that suits consumer needs.
The company's approach to e-commerce has really set it apart
Infinix devices come with pre-installed e-commerce applications such as Jumia.com and Konga.com. Mobile applications are popular ways to experiment online shopping. One of the most important factors is that mobile applications consume 3 to 5 times less data than directly browsing. Moreover, access to content is easier and it appears that users spend in average 9 minutes against 6 minutes from mobile version or PC.
Bruno Li Infinix Mobility country manager stated: "Youths are always connected looking for the latest trends. Using the right channel is the key of success, the demand is online."
Infinix Mobility provides smartphones that come with high specifications at affordable prices. Smartphones are available on traditional retail stores and also on e-commerce platform. Online channel offer up to 10% difference with traditional channel. Products are also supported by service centers across Nigeria. Retail stores such as SLOT and YUDALA are also investing the online space.
Online, Infinix smartphones are often sold out few hours after the official product launch. This scarcity brings on a lot of excitement on social media.
An active and efficient use of social and online media
Infinix Mobility has a great understanding of how fans use their smartphones. Social media is extremely important to consumers. Recently, Benjamin Jiang the CEO of Infinix Mobility opens up his page to the public https://www.facebook.com/Benjamin-Jiang . In only few weeks, his profile gathers over 4000 fans.
Benjamin Jiang said:"We talk to our fans as they are our close friends. Infinix fans are much more than users, they are our main concern. The most important thing for us is to understand what consumers need, to provide smartphones that fit their needs".
The success of the No.1 online smartphone brand in Africa is build around online end-users feedbacks. The loyalty of fans is cultivated through a BBS forum owned by the company. Users are welcome to share their suggestions about products through a loyalty program. Sometimes suggestions can be transferred to market facing product improvements. Infinix Mobility is not buying the loyalty of its fan base but definitely earning it.
"How Infinix become the No.1 Online smartphone bran
d in Africa?" Bruno Li country Manager said: "My answer is customer's participation. Infinix is not only selling devices, but the desire for its fans to build and be part of High-tech improvement"