Toshiba Chromebook 2 Review, Specs And Price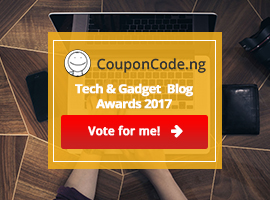 Brilliant, vibrant display; Epic battery life; Excellent keyboard; Affordable price, these goes to describe the new Toshiba Chromebook 2 which was recently released to complete with other 2 – in – 1 laptops. Toshiba has no doubt loaded the Chromebook 2 CB35 notebook with a 13.3-inch full-HD display, an Intel Celeron 3215U processor and 4GB of RAM. While those features are on a par with the average Chromebook, the CB35's lengthy battery life and brilliant, accurate screen make it stand out from the competition.
Where To Buy Toshiba Chromebook 2
Jumia Nigeria : Click Here To View Price Offers
Konga.com : Click Here To View Price Offers
The Design
Though Toshiba may not look too classy when it comes to design but the Toshiba Chromebook 2 has a dimpled texture on its plastic shell and smooth edges that make it easy to pick up and hold.
The ports are also neatly arranged. On the left side of the Toshiba Chromebook 2, you'll find the port for the proprietary power connector, a USB 2.0 port and a memory card port that supports SDHC, SDXC (up to 2TB), Mini SD and Micro cards. On the right side, you'll find the headphone/mic, a USB 3.0 port, an HDMI port and the security lock slot.
General Performance
Powered by a 1.7-GHz Intel Celeron 3215U processor with 4GB of RAM, the CB35 is swifter than you'd expect a Chromebook to be. I was able to smoothly jump among a dozen tabs without any lag. I also found the touchpad to be very smooth and responsive.
The Price
The Toshiba Chromebook 2 wouldn't break your bank at a starting price of N70.000 but currently  isn't  available in Nigeria.
Related Tags: