Toshiba Satellite Radius P55 Review, Specs And Price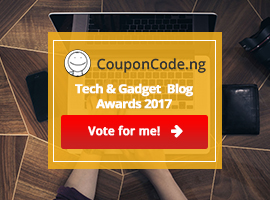 When it comes to devices with amazing multimedia power Toshiba is really a company to beat.and the recently released Toshiba Satellite Radius P55 does well in proving this. The Satellite Radius P55 offers creative, professionals and attractive laptop with a stunning 4K display and excellent sound quality in a design that can transform into five different modes. In addition, this hybrid offers a powerful Intel Core i7 processor, 12GB of RAM and a 512GB SSD. Add in preloaded photo and editing software, and you should have no problem creating a masterpiece or two.
Where To Buy Toshiba Laptops
Konga.com|N70,000|Buy Now
Jumia.com|N70,000|Buy Now
The Design
Unlike its Dell counterpart, Toshiba doesn't have the best reputation for design, which makes the Radius P55 a pleasant surprise. The Toshiba p55 is made primarily from brushed aluminum in Carbon Gray, the P55 is downright chic. My favorite parts of the exterior design are the slim strips of dark gray plastic along the rear, which are not only visually interesting, but also provide a sturdy grip. In addition, they play up the lovely pair of metal hinges the notebook uses to contort into various modes. Personally I liked the sleek look of this babe.
The exterior of the Toshiba p55 sports a USB 3.0 ports, HDMI, an SD card reader, a secure lock slot and a small, glowing power button on the laptop's right side. Along the left, there's a USB 2.0 port, a headset jack, input for the power adapter, a volume rocker and a button for Windows Start.
General Performance
The Toshiba Satellite Radius p55 may  not be a full-on workstation by any means, but the Toshiba Satellite Radius P55 has plenty of oomph for content creators. The convertible's 2.4-GHz Intel Core i7-5500U CPU with 12GB of RAM streamed videos while running a system scan with eight open tabs in Google Chrome without any problem.
Price And Availability
The Toshiba Satellite Radius p55 is not yet available in Nigerian (from my research anyways). When fully in the markets it's expected to cost around N250,000 or so.